Now know your FASTag balance by just a missed call
Sunday - January 19, 2020 4:16 pm ,
Category : BUSINESS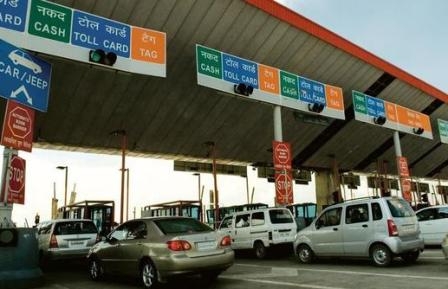 ---
Do you know this information related to FASTag?

JAN 19 (WTN) - If you travel on the national highway with your vehicle, then it is very important for you to read this article. As you know, while traveling on the national highway, you have to pay toll tax at the toll plaza. There was a time when you had to be in the queue to pay toll tax at the toll plaza, wasting both your time and fuel. But the modern FASTag system has been introduced by the Modi government to pay toll tax on the toll plazas. For your information, let us know that by placing FASTag on the windscreen of your vehicle, you no longer need to stop at the toll plaza to pay toll tax.

Yes, if your vehicle is attached with FASTag, your vehicle can pass the toll plaza without stopping, and the toll tax is paid digitally. If you have installed FASTag in your vehicle, then you can get rid of problems at the toll plaza. Let us tell you that FASTag is an electronic toll collection system created by the National Highway Authority. Through this, you can pay toll tax through FASTag linked to bank account and wallet through radio frequency identification technology.

For your information, let us know that at present 23 banks are issuing FASTag and these including payment banks, small finance banks, and cooperative banks. But be aware that the FASTag issued by the banks are neutral. That is the bank from which you buy FASTag will have to recharge from the same bank. However, you can get recharged the NHAI issued FASTag from any bank account.

If you have not yet installed FASTag in your vehicle, we recommend that you should install FASTag in your vehicle immediately, because if you get into a FASTag lane with your a non FASTag installed vehicle, you may have to pay double toll tax. For your information, let us know that the minimum recharge amount in FASTag account is Rs 100 and the maximum recharge amount is Rs 1,00,000. Not only this, if you wish, you can also track your FASTag through a web portal of FASTag.

Here, to provide hassle-free and convenient services to NHAI's prepaid wallet FASTag to users, it has been announced to introduce missed call alert facility for prepaid wallet balance inquiry by Indian Highway Management Company Limited, a company promoted by NHAI. For your information, let us know that under this system, FASTag customers who have registered their mobile number can now give a missed call on the number 91-8884333331 from their registered mobile number to know the balance amount of their prepaid FASTag Wallet.

This service is available 24 hours free for FASTag users and is available on all types of mobile phones and mobile service company's networks. At the same time, let you know that there is no need for any kind of internet service to use this facility. Not only this, if someone has added more than one vehicle to his prepaid wallet of NHAI, then he will be given information about the balance amount of FASTag prepaid wallet of all the vehicles together. Explain that if the balance amount is very low, then a separate SMS will come in connection with it on the registered mobile number of the FASTag user.

For your information, let us know that this facility is only for those FASTag users of NHAI who are connected to prepaid wallet. This facility is not currently made available for FASTag linked to various bank accounts. Let us tell you that more than two and a half lakh FASTag users have been associated with it since the NHAI starting prepaid wallet service. If you have FASTag, you can connect it to any savings bank account or NHAI prepaid wallet. Currently, there are 13 banks whose savings accounts can be linked with NHAI's FASTag. My FASTag app is also available on Android and iOS platforms. Apart from this, all banks are giving information about the balance of FASTag on their website and mobile app.
RELATED NEWS
April 5th, 2020
April 4th, 2020