The government takes steps to protect the sensitive and secret communication of the government
Saturday - January 25, 2020 1:59 pm ,
Category : BUSINESS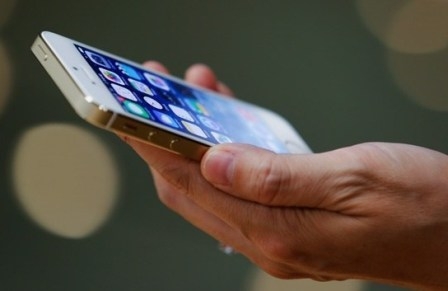 ---
Now the government to have a separate secure messaging platform of its own!

JAN 25 (WTN) - If you have a smartphone then you must have been using WhatsApp in it. For your information, let us know that WhatsApp is the most popular instant messaging app in the world, which has about 150 crore users, out of which around 40 crore users are in India alone. In addition to WhatsApp, messaging apps like WeChat and Telegram are also being used by crores of people in India. By the way, you will be aware that just a few months ago, WhatsApp messages of some reputed people including some journalists were hacked in India. However, after this, it was cleared by WhatsApp that the messaging in WhatsApp is quite safe because the end-to-end encryption feature of WhatsApp protects the message.

As you know, other messaging apps including WhatsApp are being used everywhere to send messages. Similarly, officials associated with RAW, IB, CBI, ISRO and nuclear missions and high officials of ministries also use other messaging apps including WhatsApp for messages and information. But for your information, let us know that WhatsApp data is not saved in India but in the US, that is, if you use WhatsApp, then information of your WhatsApp chatting is being saved in a server located in the US.

In such a situation, like WhatsApp and other messaging apps, the Indian government is preparing to launch its own instant messaging app to protect sensitive and secret messaging among the authorities in the country. Let you know that this app will be used to send official messages. The name of the own messaging app being launched by the government is Government Instant Messaging Service (GIMS). The entire setup of the government's own app will be in India itself so that any sensitive and secret information of the government will not be saved in any server outside the country.

For your information, let us know that GIMS is a unified messaging platform being developed by the National Informatics Center (NIC). Let you know that the NIC itself also sets up the government's email service. GIMS is built by an open-source solution and can be used in 11 other languages of India besides Hindi and English. This app can be used on both Android and iOS platforms.

However, GIMS is currently being tested in Odisha and the Indian Navy will be the first to use GIMS as a trial. Soon GIMS app will be used by government employees and government organizations for official communication. By the way, 17 government departments like the Ministry of External Affairs, Ministry of Home Affairs, CBI, Navy, and Railways are testing its beta version and more than 6 thousand people are using it. After its official launch, around 17 government departments including the Ministry of Home Affairs and Ministry of External Affairs will use it, while states like Odisha and Gujarat may also use it.

The government says that this service of GIMS is very important because spyware like Pegasus is at risk on WhatsApp. Today, in almost every ministry, there are discussions between officers and employees in WhatsApp, Telegram, and WeChat, which often contain sensitive and secretive issues. But if the hackers hack any such chatting then the hackers will have sensitive and secret information. In such a situation, the government believes that it is very important for the government to have its own instant messaging app.

According to the information, beta testing of GIMS is going on and more than 2 million messages have been generated in this app so far. It is being said that the GIMS app will also be end-to-end encrypted, although it will be used only for private chatting and not group chatting. It is being said that as soon as this app will be formally started for the official work of officers and employees in government offices, then government communications will be closed on messaging apps like WhatsApp, WeChat, and Telegram.
RELATED NEWS
September 29th, 2020
September 29th, 2020
September 29th, 2020