Soon changes in the debit and the credit card rules to avoid fraud
Thursday - February 13, 2020 3:59 pm ,
Category : BUSINESS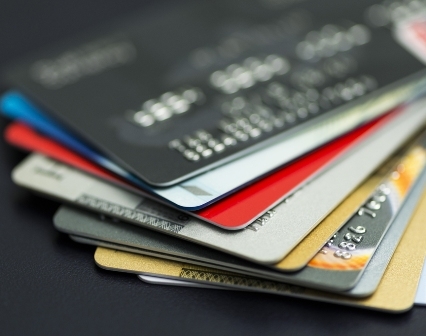 ---
Transactions with cards to be safer than before following the Reserve Bank's new instructions

FEB 13 (WTN) - Naturally, you must have an account in some banks. And when you have an account with the bank, you must also be using the bank's debit card (ATM card) and credit card. But as you know from time to time, news of frauds are being exposed through the debit cards and the credit cards. In such a situation, the Reserve Bank of India has introduced new rules to make transactions from the debit cards and credit cards more secure and easier than before. What are these new rules? And how your banking transaction can be affected by these rules? Let us give you detailed information about this.

First of all, for your information, let us know that the country's largest bank, the Reserve Bank of India had issued new rules regarding the withdrawal of the cash from ATMs from January 1, 2020. Let you know that now the State Bank of India has started a one-time password-based cash withdrawal system at ATMs. Under this system, from 8 am to 8 am, an OTP number will come on the mobile number registered in the bank account to withdraw cash from the ATM. The ATM's cash can be withdrawn only after entering this OTP number.

At the same time, the new rules related to the debit card and the credit card are going to be implemented from the 16th of the coming month. For your information, let us know that the Reserve Bank of India has asked the banks to approve transactions with only domestic cards at ATMs and POS terminals in the country while issuing/reissuing debit cards and credit cards. This means that now people, who do not have to go abroad, will not get the facility of the overseas transactions on their bank card.

Also, customers, who want to avail facilities like online abroad transactions or contactless abroad transactions, will now get the benefit of such facilities only after submitting an application with the bank. For your information, let us know that till now banks start all these services without any demand from the consumer. In such a situation, it is observed that many times hackers take advantage of the mistake of consumers and do fraud on international labels. Keeping in mind all these apprehensions, the Reserve Bank has issued such instructions to banks.

At the same time, according to the new instructions from the Reserve Bank; people, who currently have such cards, will decide on their own risk whether they want to disable their domestic and international card transactions. This means that if consumers wish, they can also disable their debit or credit card. But cards that have not yet had online abroad transactions and contactless abroad transactions will have to be discontinued.

Now, consumers of the bank can turn their card on/off at any time, or they can change the transaction limit of their card. To do this, consumers can resort to Internet banking, mobile apps or IVRs. But for your information, let us know that all these new rules will not be applicable to the prepaid gift cards and the metro cards.