Once again Sonbhadra to make India a 'golden bird'
Saturday - February 22, 2020 2:39 pm ,
Category : WTN SPECIAL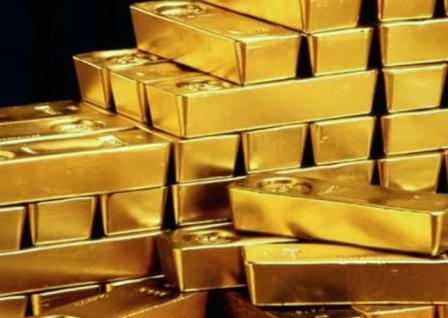 ---
So India to have the world's second highest gold reserve

FEB 22 (WTN) - As you may be aware that gold has been a very important contributor to the economic progress of any country. At one time, when India was the most prosperous country in the world, India was called the 'golden bird'. For your information, let us know that the gold reserve has great importance in almost countries of the world. Also, the central banks of many countries of the world, including India, print notes on the basis of gold reserve. As far as gold is concerned, India ranks second after China in terms of importing gold. At the same time, the affection of Indian women towards gold is also not hidden from anyone. Not only this, gold is also considered a great investment in India. There has been the thinking in India for centuries that gold is the best economic support in times of economic troubles.

As far as the gold reserve of India is concerned, India is one of the 10 largest countries in the world, which has the highest gold reserve. According to a report of the World Gold Council, let you know that India ranks 9th in terms of Gold Reserve. Explain that India has about 626 tonnes of gold reserve. It is clear that the country, which has more gold reserves, is more economically strong. In this context, very happy news has come to India. For your information, let us know that in Sonbhadra district of Uttar Pradesh, about 3,350 tons of gold reserves worth about Rs 12 lakh crore have been detected. It is obvious that if the claim of gold reserves in Sonbhadra district is proved to be true, then it will increase India's gold reserve by 5 times.

Actually, the GSI (Geological Survey of India) has expressed the possibility of more than three thousand tons of gold buried in the hills of Sonbhadra district. The survey claims that apart from gold in the hill of Sonanchal, iron, uranium, and other minerals are also buried. It is being claimed that a gold rock buried under the hills of Sonbhadra district is more than a kilometer long and 18 meters deep. Let us tell you that efforts were made to find the gold reserves in Sonbhadra district, but it was not achieved at that time. According to the latest GSI report, 646.15 kg gold reserves have been confirmed in Hardi region. So there has been confirmed to be 2943.25 tonnes of gold reserves in Son hill.

The hills, which are being claimed to have gold reserves, are known by the name of 'Son Pahadi' since the time of the British. Let you know that in the year 2005, an attempt was made to find a gold mine here. Although at that time, early investigations suggested the possibility of being a metal, it was not known at that time about the type and quantity of metal that there is a huge amount of gold available here. After the confirmation of gold under the ground in Hardi of Sonbhadra district, the government has started its mining exercise. The government has formed a seven-member team to auction the blocks through e-tendering, and field tagging is also being done.

By the way, if the claim of the Geological Survey of India proves to be true, and about 3,350 tonnes of gold is found in mining from Sonbhadra district, then India will come second in the world in terms of gold reserve. For your information, let us know that the highest gold reserve is with America at this time. Explain that the US has about 8,133 tonnes of gold, which is 76.9 percent of its total foreign exchange reserves. Germany is followed by the US, which has a gold reserve of about 3366.8 tonnes. On the other hand, in the case of Gold Reserve, Italy comes at number three. Explain that Italy has about 2451.8 tonnes of gold.

France ranks fourth in terms of highest gold reserve in the world, and France currently holds about 2,436 tonnes of gold reserves. Russia ranks fifth after France in terms of gold reserve. Russia has about 2241.9 tonnes of gold reserve. China ranks number six in terms of gold reserve, and China has about 1948.3 tonnes of gold reserve. Switzerland has the highest gold reserve after China. Switzerland currently has about 1,040 tonnes of gold. In the case of the Gold Reserve, Japan's name comes at the eighth number. Japan has about 765.2 tonnes of gold.
RELATED NEWS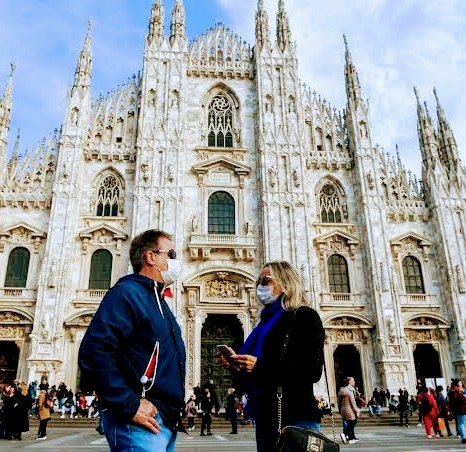 April 1st, 2020
April 1st, 2020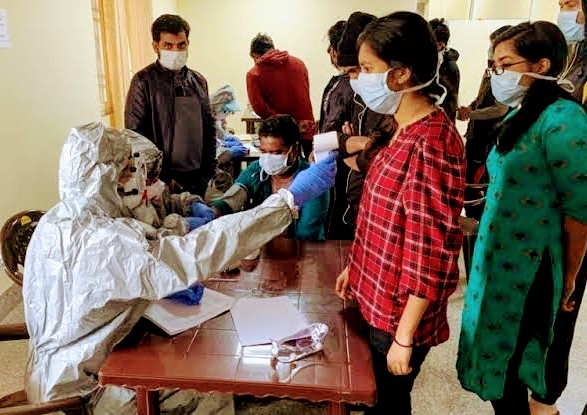 April 1st, 2020