Instantly delete these 10 dangerous VPN apps from your smartphone!
Thursday - February 27, 2020 3:45 pm ,
Category : WTN SPECIAL
---
Thoughtfully download the VPN app from Google Play store to overcome difficulties

FEB 27 (WTN) – India, the world's second largest populated country, has crores of smartphone users. Since the launch of Reliance Jio, the number of smartphone users in India has increased rapidly. Smartphone sales in India have seen a spurt since Jio offered free calling and cheap internet plans. Now, internet is cheaper, crores of people are using smartphones in India. And when smartphones are being used, it is natural that many types of apps are also being used by the users.

But for your information, let us know that the users are not aware about the apps whether they are using are not violating their privacy. Yes, it has been seen that there are many apps in the Google Play Store that have malware. And using them is so dangerous. Actually, such apps can be hacked and leaked users banking details, debit and credit card details. From time to time, users are informed about the malware apps by the Google Play Store. At the same time, Google is also repeatedly telling its users that they keep updating downloaded apps from time to time.

Amidst all this, 10 dangerous apps have been spotted in the Google Play Store. Explain that the researchers of VPN Pro have found flaws in 10 popular free VPN apps among users. By the way, for your information, let us know that VPN (Virtual Private Network) apps are made for secure connection. Here, experts have warned Android users about some dangerous VPN apps. Let us know that these apps are so popular among users that they have been downloaded more than 100 million times.

For you information, let us know that from the analysis of VPN, it is reviled that these apps have such loopholes due to which hackers can make dangerous attacks on users' phones. Such an attack is known as 'Man in the Middle (MITM)' hacks. Let us know that through these apps, hackers can easily track the activity between the user and the VPN provider. Not only this, but hackers can also check what the users are doing in their phone. As we told you that the work of VPN is to keep the internet activity of the users safe and private. But these apps are working the opposite and tampering with the privacy of users.

Let us tell you about those 10 VPN apps, which can prove to be dangerous for users. Their names are; SuperVPN Free VPN Client, TapVPN Free VPN, Best Ultimate VPN - Fastest Secure Unilimited VPN, Korea VPN - Plugin for OpenVPN, Wuma VPN-PRO (Fast & Unlimited & Security), VPN Unblocker Free unlimited Best Anonymous Secure, VPN Download: Top, Quick & Unblock Sites, Super VPN 2019 USA - Free VPN, Unblock Proxy VPN, Secure VPN-Fast VPN Free & Unlimited VPN, Power VPN Free VPN.

According to a research, there is a risk of breach of banking and debit-credit card details of about 10 crore people from these malware VPN apps. Not only this, private photos and videos can also be leaked and sold online with the help of these dangerous apps. At the same time, with the help of these apps, the private telephonic conversation of the users are being recorded and sold to someone. In such a situation, the researchers have advised the users to delete these apps from their smartphones immediately.
RELATED NEWS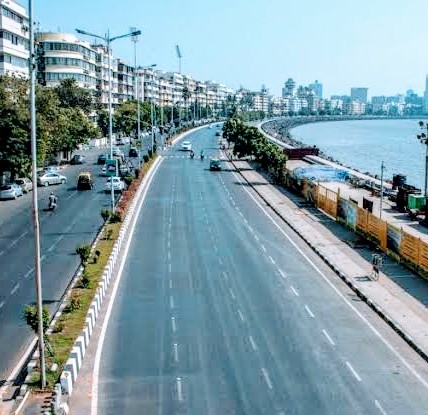 April 9th, 2020
April 9th, 2020
April 9th, 2020