Don't show 'unawareness' after booking or cancel a train ticket!
Sunday - March 1, 2020 2:46 pm ,
Category : BUSINESS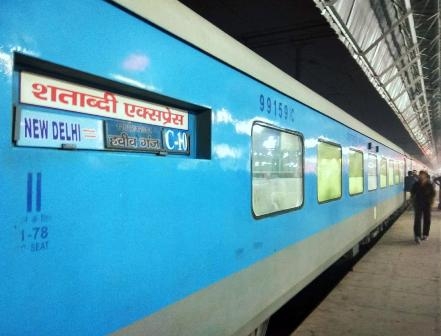 ---
Please don't make 'these mistakes' after booking a ticket from the IRCTC website?

MARCH 01 (WTN) - There was a time when you had to be in a queue for hours to book a reserved ticket for a train. But with technology, the way to book a reservation ticket has also changed. Now, with the help of the IRCTC website, you can book a reserved ticket on a train in a few seconds with the help of your computer or mobile. It is true that technology has made your work much easier, but if you make mistakes or show carelessness after using the technology, you may have to bear the financial loss. Some such mistakes and negligence are done by the users after booking tickets on the IRCTC website. After all, what is the whole matter, and what kind of mistakes should users not make after booking tickets on the IRCTC website? Let us tell you about it in detail.

If you book a train ticket from the website of IRCTC, then IRCTC has issued some alerts for you. In fact, a similar alert has been issued by the IRCTC for those who use any social media platform for any information or complaint during the railway journey. Let's tell you that the fraudsters are targeting the users of IRCTC, who share their personal information like their mobile number, PNR number, and transaction ID on social media during their complaint or inquiry.

Explain that IRCTC has issued a warning that hackers can do bank fraud with you by using this information. Actually, hackers can do bank fraud with users through the information shared by users on social media. For this reason, the IRCTC has appealed to the people not to share their personal information on the social media platform.

At the same time, IRCTC has clarified to its users that Indian Railways only asks for the information through direct message. At the same time, IRCTC says that the process of refund after ticket cancellation is completely automatic, and there is no human intervention in it. That is, if you cancel a ticket after booking it from the website of IRCTC, the refund process is automatic, and there is no need for any person's help for this process.

That is, if you have booked and canceled the ticket from the website of IRCTC, in such a situation, you should beware of any message or call that claims in the message or call that they want to help you in getting credited refund money an account after your ticket being canceled. Through such messages or calls, hackers can hack their bank account by obtaining personal and bank related information of the concerned user, who has canceled the ticket. In such a situation, we advise you to wait for 6 to 7 days after canceling the book ticket from IRCTC website without believing for a refund on any kind of message or phone call because IRCTC takes almost such time in the refund.
RELATED NEWS
April 4th, 2020
April 4th, 2020