Do not worry; Get 'cash' by this way at home in lock down
Wednesday - March 25, 2020 11:20 am ,
Category : WTN SPECIAL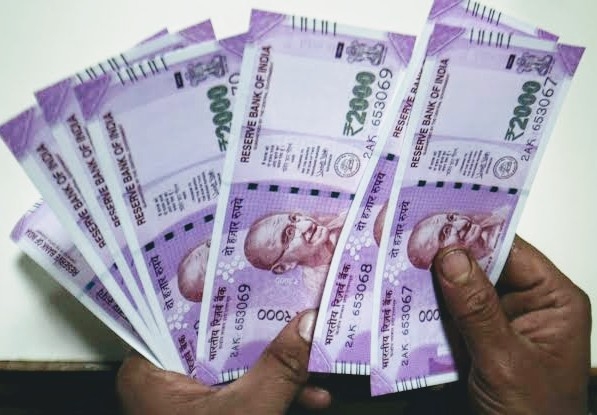 ---
Follow this 'method' in case of shortage of cash in lock down

MARCH 25 (WTN) - As you are aware that due to global epidemic Coronavirus, the entire India will be locked down till 14 April. Such a decision has been taken to stop human contact with one other so that the infection does not spread. Although some important services will continue in the lock down, but still the lock down is very much like curfew. Although banks and ATMs will remain open during lock down. But if for some reason, you need money, what will you do when you are not able to go to the bank or ATM? So for this situation, many banks in the country have made arrangements for their consumers.
Many other banks, including ICICI, Axis, and Kotak Mahindra with the country's largest bank SBI are providing this facility to their customers to get cash sitting at home in the event of lock down. Talk about ICICI Bank, then according to the ICICI Bank website, for cash delivery at home, you have to login on the bank's website at Bank @ homeservice. At the same time, consumers can also call the bank's customercare and get the cash at home.
The request for the cash to the ICICI Bank can be requested through online or by calling from 9 am to 2 pm. ICICI Bank claims that the consumer will get cash at home within two hours of receiving the request for cash delivery at home. According to ICICI Bank, under this facility, cash from two thousand rupees to two lakh rupees can be delivered at home. But to avail this facility, the consumer has to pay Rs 50 and 18 percent GST charge.
At the same time, the country's largest bank i.e. SBI is also providing the cash delivery facility to its consumers at home. For your information, let us know that under the doorstep delivery service of SBI, only senior citizens, people with special registration, or customers with special registration get the facility to collect cash at home and deposit money from home. The charge for this service of SBI is 100 rupees.
At the same time, HDFC Bank also provides the facility of providing cash at home to its consumers. With HDFC Bank, consumers can get cash from Rs 5,000 to Rs 25,000 at home, for which consumers have to pay some fee. Apart from Kotak Mahindra and Axis Bank, some other banks also provide cash facility serive at home with certain conditions.