CM Shivraj Singh Chouhan announces assistance package for affected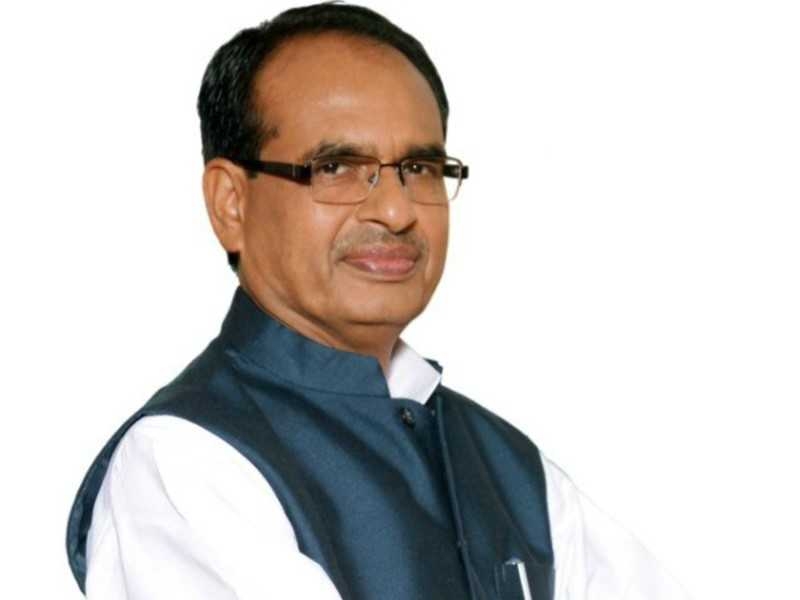 ---
All social security pensioners will get two months advance payment
Labourers to get assistance of Rs.1000 each
Tribal families to get two months advance amount in their account
Under mid-day meals 65 lakh 91 thousand students will get Rs 156 crore in their accounts
Instructions to commissioners, I.G. Collectors, S.P. and other officers through video conferencing

Bhopal 25 March 2020: Chief Minister Shivraj Singh Chouhan today, held discussions with all the Commissioners, IGs, District Collectors, SPs, CMHOs, Municipal Commissioners, Municipalities, CMOs through video conferencing for prevention of Corona virus in connection with Prime Minister Narendra Modi's call for a 21-day nationwide lockdown.

The Chief Minister spoke about the situation arising due to the lockdown and assistance package for the affected sections. He said that under the Social Security Scheme, payment of Rs 275 crore, at the rate Rs 600 per month is being made to 46 lakh pensioners of the state every month. All types of social security pension, widow pension, old age pension, destitute pension etc. will be paid in advance for two months.

Assistance of about Rs 8.25 lakh will be provided to the labourers under Sannirman Karmakar Mandal at the rate of Rs. 1000 per worker. Similarly, a total amount of Rs 2.20 lakh (Rs 2000 per family) will be sent to the accounts of families of Sahariya, Baiga and Bharia tribes as two months advance amount.

If found Corona positive, free treatment will be provided in the government hospital / medical college besides free treatment will be available for all classes in the identified private medical college and hospital. Private hospitals will be paid according to the prescribed rates in Ayushman India.

Under Panch Parmeshwar Yojana, an amount is available under administrative head in Gram Panchayats. It is being allowed to spend wherever people have to arrange food / shelter due to Corona control and lockdown.

Children are not getting the benefit of Mid-Day Meal Scheme due to the closure of schools. Food grains have been released till April 2020 which is now being made available through PDS ration shops.

As a result of this, an amount of Rs 156 crore 15 lakh will be distributed in the account of 65 lakh 91 thousand students – Rs 94.25 crore to 60.81 lakh students of primary schools at the rate of Rs 155 and Rs 61.90 crore to 26.68 lakh students of Secondary school at the rate of Rs. 232 per student.

Chief Minister Shivraj Singh Chouhan gave important instructions to all concerned officers. He said that it is necessary that people stay in their homes and there should be no crowd. There will be no religious and social programmes. All religious places will also be closed to the general public. District collectors were instructed to hold discussions with local religious leaders.

Chief Minister's instructions
Events like fairs etc. will also be completely banned for the next 21 days. Instructions have been given to adhere to the norms of social distancing at all places.
Community monitoring should be increased so that the district administration can get immediate information about patients of fever, cold and cough.
Efforts must be made to ensure home delivery of medicines to patients of common cold, cough and fever after examination. Collectors should motivate volunteers, government officials and employees of the locality or ward for further assistance.
The call centre should be kept active for 24 hours. On receiving information from the call centre, arrangements should be made to deliver medicines at home.
There may be a large number of people in urban and rural areas who are having difficulty in arranging food due to lockdown, in such a situation, food packets should be made available by motivating voluntary organizations etc. and arrangements should be made for distribution. No person should be left hungry in the state.
Ensure availability of all essential facilities. Drug stores, grocery stores and fruits and vegetable shops should be marked with paint and lime through the Municipal Corporation, Municipality and Gram Panchayat, so that people coming to make purchases can maintain social distance.
The shops and institutions should be kept open for maximum time so that there is less possibility of crowd at any one time.
Ensure that the transportation of goods in the state continues uninterrupted so that there is no shortage in their supply. Transport of packaging materials should also not be interrupted. Vehicles related to goods transportation should also not be stopped at check points.
All collectors should ensure that essential items of daily use and medicines are available in the market at normal price. Strict action should be taken on receipt of complaint of charging higher prices.
Ensure that adequate security and necessary facilities are available to the doctors, nurses and staff during discharging their duties.
It is the responsibility of all divisional commissioners to coordinate in all their districts. Information of any problem in supply and logistics should be given immediately.
Uninterrupted supply of essential commodities like vegetables, groceries, milk, fruits etc. should be made available to consumers.
There should not be unnecessary congestion in vegetable markets. Only retail traders must be allowed to buy vegetables from here, not consumers. If possible, they must be dispersed.
Responsibility to senior officers

Four verticals of officers of the level of Additional Chief Secretary and Principal Secretary have been created in the state for Corona control: -
1. Supply of medicines, equipment and medical supplies – Principal Secretary Faiz Ahmed Kidwai
2. Treatment and Hospital Management - Principal Secretary Sanjay Shukla
3. Call centre and ambulance services –B. Chandrashekhar and Nandakumaram
4. Supply and coordination of urgent commodities and services – Additional Chief Secretary I.C.P. Keshari.

Total coordination is being done by Principal Secretary Dr. Pallavi Jain Govil on behalf of Health Department. In case of any problem related to all these verticals, the Collector can resolve it by discussing with the officer concerned.

Home delivery, take home and courier facilities will be operational, so that minimum number of people come out of their homes and they can get home access service.

Facilities to farmers

Necessary facilities should be provided to the labourers and harvesters engaged in harvesting so that harvesting is not affected. Harvesters should never be stopped.

System of SMS to call farmers to the Mandi and establishment of procurement centres and arrangements of mandis should be such that social distancing norms are strictly followed. Discussion will be held separately in this connection.

Medical screening should also be done of the hammals and labourers working in the districts where there is a railway rake point. Ensure that the rake is unloaded on time so that there is no shortage of manure, seeds, urea, etc. in the state.
Private hospitals and nursing homes of the state should also be included in the campaign against Corona.

Hundred percent identification and screening of citizens / travellers coming from abroad and traveling from other states should be ensured.
Medical mobile unit, rapid response team should be fully equipped and active.

Supply of drinking water and electricity should be kept uninterrupted.
Adequate arrangements should be made for isolation wards and isolation centers.

District collectors will have powers to take all necessary steps to prevent Corona. They should take immediate appropriate decisions as per local requirement. The state government will provide all kinds of assistance to them. Window to News

RELATED NEWS
May 27th, 2020
May 27th, 2020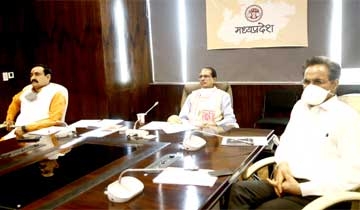 May 26th, 2020