Did WHO hide the 'truth' of Coronavirus under Chinese pressure ?
Thursday - March 26, 2020 5:25 pm ,
Category : WTN SPECIAL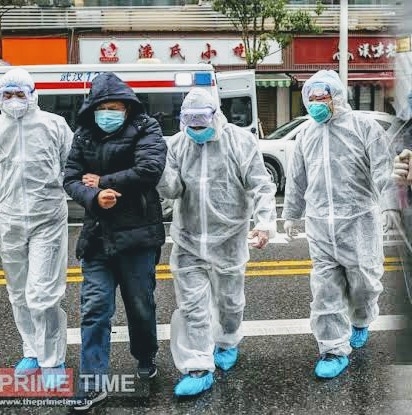 ---
Questions raised over the functioning of the WHO during the Coronavirus crisis
MARCH 26 (WTN) - More than 190 countries of the world are currently fighting the Coronavirus epidemic. By the time this article was written, 22,020 people have died from the Coronavirus all over the world, and thousands of people are infected with it. A developed country like America is also facing crisis due to the Coronavirus. The Coronavirus has killed more than a thousand people in America. At the moment, while the entire world is plagued by the Coronavirus epidemic, questions are being raised about the functioning of WHO (World Health Organization).
In this context, US President Donald Trump has made several serious allegations against the World Health Organization regarding Coronavirus infection. Expressing his concern over an epidemic such as a Coronavirus infection, Trump said the WHO listened to China on the Coronavirus infection, and warned people in advance of the infection.
Not only this, but the US President Donald Trump lashed out at the World Health Organization, saying that the WHO favored China and tried to save it. According to Trump, if the WHO had already given information about the Coronavirus infection to the whole world, then probably not many people would have died in the whole world. For your information, let us know that US President Donald Trump calls Coronavirus as Chinese virus. However, China has objected to this many times.
Indeed, many countries, including the US, are angry with the role of the WHO in the case of Coronavirus infection. When the Coronavirus infection was spreading in China, the WHO tweeted in the month of January informing that the Coronavirus infection does not spread through human contact. The WHO did not understand the severity of Coronavirus infection in time and the virus spread throughout the world. If the WHO warned the entire world about the Coronavirus infection in time, thousands of people would not have died due to the Coronavirus.
At the same time, according to the US Secretary of State Mike Pompeo, the outbreak of the Coronavirus started in the city of Wuhan, China. The Communist Party of China has also agreed that the Coronavirus infection began to spread from the city of Wuhan. But later the Chinese government hid the facts related to the Coronovirus. And for this reason, the whole world is in danger today. For your information, let us know that the US has even accused China that the Coronavirus is not spread from any seafood market of Wuhan city, but rather from a lab. Well, what is the truth, it will be known in the coming time. But it is natural to question the functioning of WHO in this entire development.