Professionals from USA, England, Malaysia join hands for two day international conference at People's University
Tuesday - May 12, 2020 3:09 pm ,
Category : BHOPAL
---
An initiative by People's University to give international exposure to students

MAY 12 (WTN) - The COVID-19 crisis may well change the world in many industries and global outlook is stepping in education also. The education institutions need to adapt and change their medium of pedagogy to be able to better prepare young learners for what the future might hold in the post Covid 19 era. In the same lines, People's University, Bhopal is organizing 2 day International Seminar on the "Recent Trends in Education and Corporate Scenario " with deliberations from professionals from USA , UK , Malaysia, and India.

Mr Anil Batra , Managing Director, Optizent , Seattle, USA, Mr Deepak Chauhan - Head of Google Cloud Business, HCL (Europe) ; Mr. Anand Singh, School of Computer Sciences, University of Science, Malaysia ; Mr Hari Ramasubramanian from IBM, India ; Mr Surjeet Singh Kainth - Times Group , Delhi shall be the key speakers during this international conference to be held on May 14 and 15, 2020. Recent Coronavirus related disruption had given educators at People's University the time to rethink about educational aspects .

The Director of People's group Ms Megha Vijaywargia says that " Technology has stepped into the breach, and will continue to play a key role in educating future generations."

She adds "In a present century the sources of knowledge dissemination has no boundaries, we understand educator must change too. We are redefining our role as an educator. During Covid crisis, we have shifted comprehensively to online medium of education where students are able to gain access to knowledge, and even learn a technical skill by inducting various online medium of teaching."

Vice Chancellor of People's University, Dr Rajesh Kapur says " Teaching life skills also is needed for the future generation of professionals. That is why we are during this international conference, sensitising students for this ever-changing global environment. Young people require resilience and adaptability – skills that are proving to be essential in future."

Prof Akhilesh Mittal , Dean Academic Affaires and Dr D K Rajoria , Principal People's Engineering college are of opinion that some of the most important skills that employers globally will be looking for will be creativity, communication and alongside empathy and emotional intelligence so that students can work across demographic lines of differences in global cultural aspects. This international conference help the students to have a global outlook. More than 1500 students and faculty members will benefit from this international conference.
RELATED NEWS
June 30th, 2020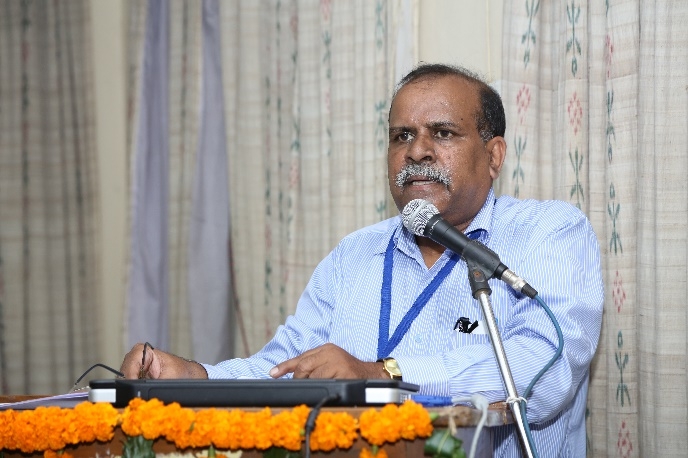 June 17th, 2020
June 9th, 2020