People's University organises online seminar on Research Productivity and Impact
Tuesday - May 19, 2020 5:42 pm ,
Category : BHOPAL
---
People's University efforts continue to promote new researches
MAY 19 (WTN) - In the research eco system, the data, analytics, and tools for research play a key role. Bhopal based People's University conducted an online seminar for the Head of Institutions, faculty to members, researchers, and post graduates to sensitise them for quality research. Dean Academic Affairs Prof Akhilesh Mittal moderated the seminar.
The resource person was from Clarivate Analytics, Dr. Subhasree Nag who is Ph. D from Texas Tech University Health Sciences Center, USA and her post-doctoral training is from Pacific Northwest National Laboratory, USA.
Dr Nag compared and explained functionality of curated databases like Web of Science, Scopus, PubMed and others. Pro VC Dr Harish Rao, Medical Director Dr Ashok Mhaske, Registrar Dr Neerja Mallick, Dean Medical Dr S K Sadavarte, Principal Pharmacy Dr Neeraj Upmanyu participated in discussions.
Research aspects related to Peer review process, citation impacts, H index and impact factor of Journals was comprehensively discussed. Dr Nag demonstrated how can a researcher increase citations of their research paper. "The importance of choosing the best journal to publish a research article is very important for the author because it will enhance the reach to other researchers" she said.
"We shall continue to make efforts to inculcate scientific temperament at People's University. Earlier, we had successfully conceived and implemented a mission for Thousand Research Projects, which gave new insights in diverse fields of research and also included multi- disciplinary research" said Megha Vijaywargia, the Director of People's Group. Whereas the Director of People's Group Neha Vijaywargia said, "We shall keep on organising such seminars in future also. Enthusiastic response for the seminar shows that research mind set is highly prevalent in the university."

Vice Chancellor Dr Rajesh Kapoor said that we have initiated research on Covid 19 with respect to detection, estimation of viral load and related disorder. "People's University is recognized as Scientific and Industrial Research Organisation (SIRO) by the Department of Scientific and Industrial Research, Government of India" he added.
Other Principals and Deans who participated were Dr Bhambhal from Dental, Dr Sameer Sharma from management , Dr J Haldar from Hotel Management, Lt Col Rekha Rani Gupta from Nursing.
RELATED NEWS
June 30th, 2020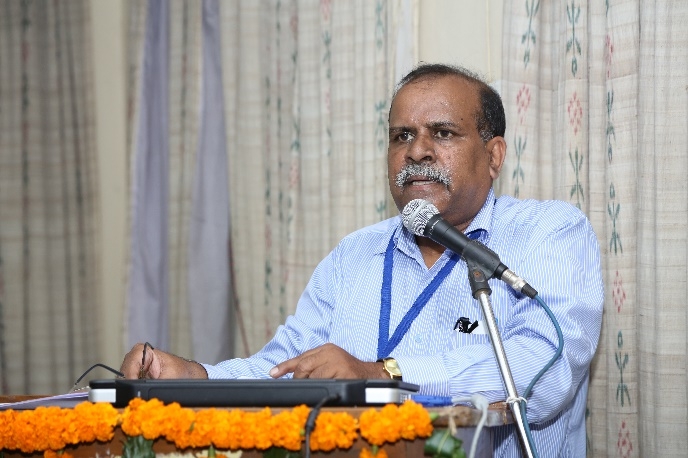 June 17th, 2020
June 9th, 2020