Technology helps miminise Amphan damage
Saturday - May 23, 2020 10:07 am ,
Category : WTN SPECIAL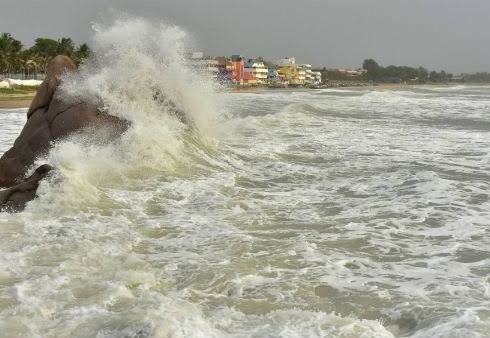 ---
Monitoring, tracking, and warning systems weak the impact of cyclone Amphan
MAY 23 (WTN) - Cyclone Amphan wreaked unprecedented havoc in Kolkata and ravaged many other parts of Bengal and Odisha before finally gushing in to Bangladesh and fizzling out there. The cyclone was being tracked by the met department for several days, right from its nebulous formation, and we exactly knew when and where it was going to make landfall.
Warnings had been issued and thousands of people from the coastal and low-lying areas were evacuated and transported to safer places well in time to mitigate the potential damage by the storm. Yes, still we lost about 80-odd lives but we can only imagine how many more would have been sacrificed had technology not helped us plan and prepare safety measures beforehand.
Two decades ago, a super cyclone of this strength and intensity would have killed thousands. Odisha had borne the brunt of such a catastrophic occurrence in 1999, mainly because it could not get enough warning in time and could not thus move out its people to safety. Thousands perished. But the trauma and the loss were a lesson for all of us.
Technology was bolstered over time. Monitoring, tracking and warning systems were improved and hence, on subsequent occasions, when such storms struck us, we fared much better. Odisha, which is most prone to cyclones, has several times recorded zero casualty since then.
For Bengal, Amphan was a shocking experience. Mamata Banerjee may have braved many political storms, but she must now take a leaf out of Odisha's book and learn how to efficiently deal with the real storms.