Time to go Swadeshi
Saturday - May 23, 2020 10:32 am ,
Category : WTN SPECIAL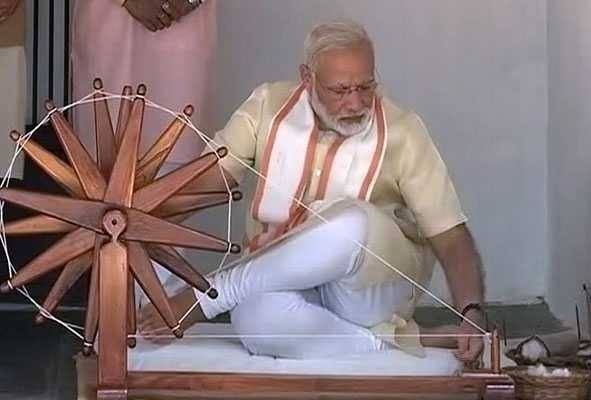 ---
PM Modi calls for the promotion and adaptation of indigenous goods
MAY 23 (WTN) - Swadeshi is an old mantra for India's self-reliance. The country's Independence movement rode on the Swadeshi emotion for quite sometime and Mahatma Gandhi's iconic 'Namak Satyagrah' is a part of the same narrative that symbolically established India's capability at building up indigenous foundations that would gradually end the domination of British-made goods.
By invoking the same spirit of nationalism, PM Modi has once again called for promotion and adaptation of indigenous goods. The time has come to reject the influx of Chinese and American goods in the country and enhance our own capabilities.
Today we are much better positioned than the 1940s and can produce most of the goods of our need with our own technology and human resources. If we buy India-made products by Indian companies we will strengthen our industries and replenish the economy. Today we spend millions of dollars in importing foreign goods and ultimately it is their markets and their economy which flourish at our expense.
We go after all the goodies and glitter and eventually, leave ourselves and our own country poorer. This trend must change and more than government push, we as individuals and conscious citizens of the country must try to change our approach and lessen the use of foreign-made goods as best as practicable.
It will happen gradually and foreign brands will naturally be eliminated when we start using indigenous products more and more. But the start has to be made and this is the time to begin.