BBA is still the most sought after graduation course , click to know why
Monday - July 13, 2020 10:48 am ,
Category : WTN SPECIAL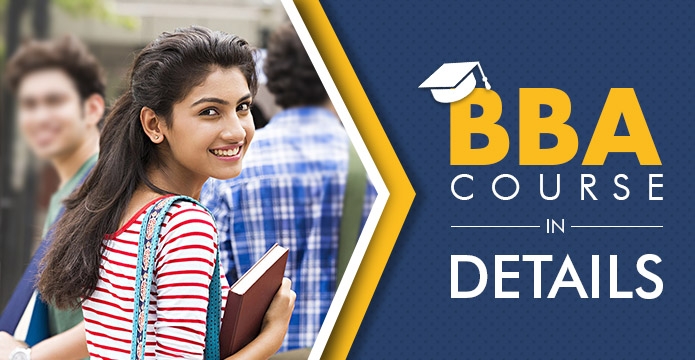 ---
Bachelors in Business Administration, better known as BBA ­is one the most sought after course. If you fancy business strategies and find the retail world to be the kingdom of your dreams, Business Administration is the course for you. And if you have already had this epiphany, let's check out what are career options you have and which are the right places to get a BBA.
This course lets you have insights into concepts like financial management, economics, marketing, accountancy principles, and organisational management, insights which can lead you towards these types of career opportunities. So, if you have a mind that can produce business tactics, keep reading.
Eligibility criteria to enroll for the program
Clearing your Class XII exam from a recognised board with at least 50% marks.
The age should be between 17 to 25 years.
The minimum eligibility percentage could vary from college to college- mostly
Most institutes conduct entrance examinations for admissions, generally followed by an interview and group discussion rounds.
Opportunities one can avail after BBA
BBA graduates can be employed for roles in business management and sales. Some companies also offer roles of a production supervisor, planner and administrator. BBA graduates seek companies that are involved in the business of manufacturing, construction, retail, and finance. They can also apply for various government agencies.
Some of the esteemed job profiles you can attain after a successful completion of BBA are:
Finance Manager
Business Administration Researcher
Human Resource Manager
Research and Development Manager
Business Consultant
Information Systems Manager
Marketing Manager
Account manager
Some of the polished areas where a BBA graduate can look for employment are:
Banks
Marketing Organizations
Educational Institutes
Business Consultancies
Multinational Companies
Financial Organizations
Export Companies
Ad agencies
This field offers great deals on annual packages, with 2-3 lacs Per annum being the starting setup. One can always procure opportunities to earn much higher with time and work experience. Another good decision post-BBA is to go for MBA. It not only gives you a comprehensive depth of the field but makes sure that you earn the maximum.
People's Institute of Management and Research
designed 3 year
BBA in Supply Chain & Logistics
with Safexpress to give you a generous head start on the career ladder and incorporates both theory and practice. This degree studies the whole field of supply chain management including, buying, Inventory control, Supplier development, Customer Service, Logistics, and Distribution. The programme includes a wide variety of teaching and learning strategies including lectures and seminars, workshops and other open learning approaches, hands-on training, case studies, directed learning, visits and visiting speakers, problem-solving sessions and student presentations.
First Graduate program with 100% job assurance. It also offers Rs. 14000 per month stipend in 3rd year during On The Job Training.
Apart from this you can also go for a regular BBA or an integrated course like of
5 years (BBA+MBA)
.
RELATED NEWS
August 11th, 2020
August 11th, 2020
August 10th, 2020