The treatment of the patients of COVID-19 begins in People's Hospital, Bhanpur
Tuesday - August 4, 2020 3:35 pm ,
Category : BHOPAL
---
300 bed decanted COVID center reserved at People's Hospital Bhanpur
AUG 04 (WTN) - Three hundred (300) beds have now been reserved for COVID-19 patients (35 beds ICU and 265 beds have been reserved for common wards) after the necessary approvals of Madhya Pradesh government for the treatment of COVID-19 patients in Bhopal. Earlier, a team of high level government officials inspected the People's Hospital and after being satisfied with the facilities given to the Corona positive patients they approved and enlisted People's Hospital for the treatment of the patients in dedicated COVID-19 ward with a capacity of 300 beds.
Admissions of Corona patients in People's Hospital start who are referred by CMHO Bhopal and the district administration. The expenses for treatment will be paid according to the package fixed by the government under Ayushman Bharat Mission. Covid positive patients will be treated under the supervision of experienced doctors and nursing staff of People's Hospital. Corona test facility is also available at People's Hospital, which is affiliated by ICMR.
It is remarkable that in People's Hospital Bhanpur Bhopal, all types of patients are being treated for a long time under the care of experienced doctors and trained nursing staff with excellence in medical services. The hospital has created a new identity of trust among the people of Bhopal and surrounding areas, which can be seen during the difficult times of COVID pandemic.
The Medical Superintendent of People's Hospital, Dr. Col. Alok Kulshrestha apprised that the qualified doctors, nurses, and hospital staff of the People's Hospital are working hard in the service of the patients suffering with COVID-19. In general specialist doctors are also available for all diseases, including diseases include area of general medicine, chest diseases, pediatrics, eye diseases, mental diseases etc. Radiology, MRI, CT scan, digital x-ray, mammography, color Doppler, echo, and ECG are available here.
Dr. Anil Dixit, Dean People's College of Medical Sciences, Informed that complete guidelines prescribed by ICMR for the treatment of COVID-19 are following here at People's Hospital.
RELATED NEWS
September 29th, 2020
September 28th, 2020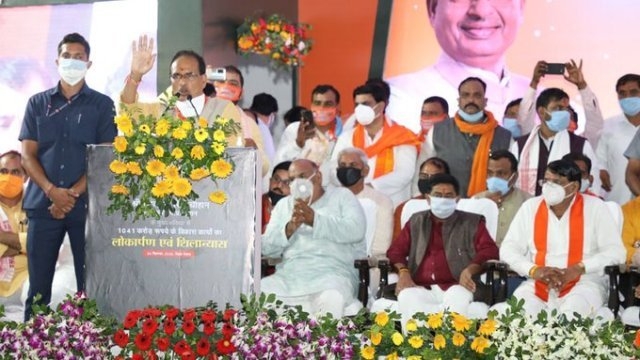 September 27th, 2020