Ideal implementation of New Education Policy will be done in Madhya Pradesh : CM Chouhan
---
Arrangements in Health sector to be further strengthened
CM Chouhan and Union Minister Nishank participate in webinar


Bhopal 10 August 2020: The Chief Minister Shivraj Singh Chouhan has said that as Madhya Pradesh has set new records of development in the fields of power, water and agriculture in the past years, efforts will be made for best achievements in the field of health and education. Chouhan was inaugurating the webinar on Health and Education today on the third day of brainstorming through a series of webinars being held for formulating the road map of Atma-Nirbhar Madhya Pradesh. The Chief Minister Chouhan said that under the direction of the Prime Minister Narendra Modi, three new objectives of the new education policy of India have been set with a perception to gain knowledge, skill and values. Madhya Pradesh will implement it in an ideal manner. In Health sector, new support has also been extended in Ayushman Bharat scheme. This scheme is proving to be a guide. Work of providing better health services in remote rural areas will be done in Madhya Pradesh. Chouhan further informed that in the field of technical education, work of Global Skill Park is in progress in the state with the cooperation of Singapore ata cost of Rs. 600 crore.

The Chief Minister Chouhan said that through this series of webinars under the direction of NITI Aayog, important work is being carried out to prepare a roadmap for achieving self-reliance in other sectors including health and education. Goals of development will be achieved in three years in various fields.

Union Minister Nishank lauded webinar
The Union Minister for Human Resources Development Ramesk Pokhriyal 'Nishank' has said that organizing webinars for Atma-Nirbhar Madhya Pradesh is praiseworthy. Contemplation helps in receiving important suggestions. About 2.5 lakh suggestions were received for India's new education policy. In the new education policy, 5 + 3 + 3 + 4 format will be applicable instead of 10 + 2 format. Many educationists, vice-chancellors and others gave their advice in this biggest innovation after the Independence of India. He mentioned in detail the salient features of India's new education policy. Nishank informed that students will be connected with vocational education from class 6. The most important thing is that no child will be deprived of education. This will help in eliminating the drop out of about 2 crore 50 lakh students. He said that now mother tongue will be used from 1st to 5th class. Mother tongue has been given such importance in many countries of the world.For the first time in India, Indian languages ​​included in the Eighth Schedule have been linked to education. Students will evaluate themselves. They will get a progress card not a report card. Listening option has been given to vocational subjects. Science students will also be able to learn music and psychology. Even if the course is not completed, certificate in accordance to the period of receiving diploma and degree will be awarded. Under the Study in India and Stay in India, efforts will be made that education received by the students of India will be used in India. Now the courses will be implemented with innovation. Inorder to encourage scope of research, the union government has made necessary arrangements. The Central government has given an amount of Rs. 580 crore for arrangement of mid-day meal, Rs. 6495 crore for making Central schools competent and Rs. 803 crore for arrangements of Navodaya Vidyalaya.

The Union Minister Nishank assured the Chief Minister Chouhan that cooperation will be extended in fulfilling the target of Atma-Nirbhar Madhya Pradesh by making Central institutions located in Madhya Pradesh efficient.
Key points of CM Chouhan's address

Education-
Ideal implementation of New Education Policy will be done in Madhya Pradesh announced by the Union Government.
Target has been set to provide skills along with text book knowledge to students.
Attention will be paid to make education world class. In context to New Education Policy, I assure the Union Minister Nishank that effective implementation will take place in Madhya Pradesh.
Education should be easily accessible to all, every child should go to school, but there should not be any burden of bags on children, this is our goal.
The trend of opening new school has increased, its improper to start a school with students in negligible numbers.
During the corona period, children were imparted education at their home itself through information and technology under 'Hamara Ghar-Hamara Vidyalaya'
As per the vision of the Prime Minister Modi, skill knowledge will also be imparted to students in Madhya Pradesh
We will also pay sufficient attention to moral education. Stress was laid on moral education in the past. Importance will be given to it again.
There should be road in rural areas for reaching schools, means of transport and adequate staff and laboratories are also needed, we will focus on this matter.
Under the vocational education, efforts will be made to provide skills to children from 6th class.
Imparting music, dance and yoga education to children will also be our priority.
Students should take admission in PG class only if they wish to do specialization in any subject. Do not join a master's degree just for fashion. Today there is a demand for a college at every location. Students are required to keep it in mind the usefulness of the curriculum.
Need to pay more attention on teachers' training.
Efforts will be made to improve the quality in the higher education sector.
Students obtaining technical knowledge should avail hundred percent benefits. It is hard to find people for every work and on the other hand we come to about unemployment. We have to bridge this gap.
Health –
The first happiness is the healthy body. Health gives life to an individual.
The State Government has made many arrangements in health sector. Efforts will be made that government hospitals do not remain without doctors. Work has been done to overcome the shortage of doctors.
Testing and treatment system has been increased.
Continuous efforts have been made in the last four months to improve many health services during the Corona period.
Efforts have been made to improve ambulance services. This effort will continue.
Focus should be made on improvement in health indices. Infant and maternal mortality should decline.
Universal health coverage should be the target.
Government hospitals of the state, especially district hospitals, should be well-equipped. There should be no need to refer patients elsewhere.
Initiative was taken to open 13 new medical colleges in the state. The public has been facilitated from the new medical colleges.
Efforts are being made to fulfill the shortage of paramedical staff and doctors. The target of Atmanirbhar Madhya Pradesh in the health sector can be met only if the system of testing as well as the operator to operate the equipment is ensured.
Emphasis is being laid on practicing Yoga, Naturopathy, Ayurveda and other methods along with Allopathy.
Efforts will be made to improve the arrangement of health centres in rural areas.
Kadha has been made available to crores of families in Corona period. Attempts were made to increase immunity. People should not become sick, such a situation should be created. Efforts to increase immunity will continue.
The goal is to make arrangements in district hospitals and hospitals connected with medical colleges better.
Additional Secretary of NITI Aayog, Dr. Rakesh Sarwal threw light on the current status of infant and maternal mortality in a presentation. He informed that about 88 percent of Aadhaar card are enrolled in the state. Sarwal informed that the number of doctors in proportion to the requirement of citizens in the state is less. There is an urgent need to increase it. Sarwal acknowledged that the number of medical colleges in the government sector in Madhya Pradesh is on rise. But despite all this, there is need to start medical colleges in private sector in the state. He stressed the need for further improvement in the quality of medical education. He said that telemedicine can play lead role in increasing medical facility in the state. After the inaugural session, discussions began in four separate sub-groups in the webinar.

In the beginning of Atmanirbhar Madhya Pradesh session in the field of education and health, Additional Chief Secretary Mohammad Suleman said that education and health are counted among the basic amenities of the citizens. There should be a comprehensive improvement in the quality of these facilities as intended by the general public. For this, senior administrative officials have set targets after mutual discussion prior to the webinar session. He said that for extensive discussion on these two subjects, suggestions are being taken from 83 subject experts across the country through webinars. The Additional Chief Secretary informed that four sub-groups have been formed for discussion. The first group will discuss health, second group higher education, third group school education and fourth group will discuss skill development and technical education. Along with this, 13 members of the Cabinet are also giving important suggestions in the discussion on these topics. Additional Chief Secretary Mohammad Suleman said that discussion has to be held on the participation of private sector for improvement in health sector, increasing women participation in technical education, what should be the medium of language of technical education and how to improve the quality of higher education in the state. He explained how the need of teachers in school education should be fulfilled. Important suggestions are also being taken in this regard – Window to News

RELATED NEWS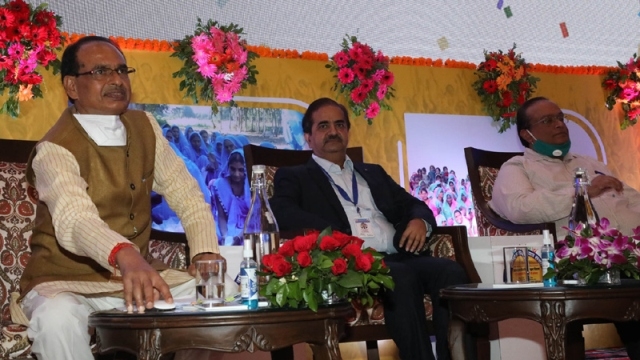 September 20th, 2020
September 20th, 2020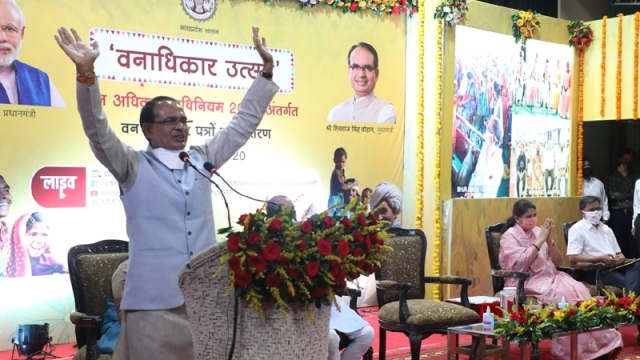 September 19th, 2020