Every person has right to Anna: All will get adequate ration
---
CM Chouhan inaugurates Anna Utsav in Bhopal
Anna Utsav celebrated in 25 thousand 917 places in state, 37 lakh new beneficiaries added

Bhopal 16 September 2020: Chief Minister Shivraj Singh Chouhan has said that Madhya Pradesh government is committed to adequate arrangement of education and medicines along with basic amenities of Anna, clothing and shelter. The poor section of the society will never remain hungry. With this purpose, a provision was made to provide food grains to the needy class every month by incorporating Pradhan Mantri Garib Anna Yojana with Mukhyamantri Annapurna Yojana.

Eligibility slips and ration packets are being distributed today to new beneficiaries in all the districts of the state today. Food is everybody's requirement. This right is being given to 37 lakh people in the state who were being deprived of their ration due to lack of eligibility slips. All the new beneficiaries will be given 5 kg of wheat / rice per member and one kg of iodized salt per family every month starting from this month in the programmes being held in the capital, district, gram panchayat and ward level. Apart from this, all new fair price consumers will be given 5 kg of wheat / rice and one kg of pulses free per member by the coming month of November under the Pradhan Mantri Garib Anna Yojana. Chief Minister Chouhan was inaugurating the state level Anna Utsav at Samanvay Bhavan, Bhopal. On this occasion, Chief Minister Chouhan provided ration packets and eligibility slips to 6 women beneficiaries including Babita, Seema, Shobha, Sunita, Vandana and Badami Devi. The programme was presided over by Food and Civil Supplies Minister Bisahulal Singh.
Anna Utsav was organized simultaneously in 22 thousand 549 rural and 3 thousand 368 urban areas that makes a total of 25 thousand 997 places of 52 districts of the state.
Over one crore 50 lakh people got pre-registered in the programme.
25 thousand 176 fair price shops are running in the state.
Every month 29 lakh 70 thousand quintal grains, one lakh 16 thousand quintal salt, 16 thousand 400 quintal sugar and 18 thousand 352 kilo liters of kerosene are delivered to fair price shops in the state.
During Covid, 27 lakh quintal grains and one lakh 17 thousand quintals of pulses were distributed to ration shops every month from April. This will continue till November.
During Covid, food grains were also made available to one lakh 9 thousand families who came to Madhya Pradesh from different parts of the country.
25 categories of beneficiaries are eligible under the National Food Security Act 2013.
Right of citizens to get food grains, house, education fees and drinking water

During the inauguration of Anna Utsav, Chief Minister Chouhan said that providing cheap facilities including food grains is not a favour to a particular class. This is their right. Despite being intelligent, many children are deprived of education. The government has been paying the fees for their school education, now the government will pay the fees for their higher education also. Apart from this, the poor needy women of the state will also be provided gas stoves. Not only this, clean drinking water and concrete houses will be provided to everyone. Chief Minister Chouhan said that maximum employment opportunities will be made available in the state. Along with this, opening of recruitment in government jobs will also provide employment to the youth. Apart from providing benefits to 25 lakh consumers out of 37 lakh new consumers, Chief Minister Chouhan gave instructions to the collectors of all districts to fulfill the target of giving ration to about 1.66 lakh auto rickshaw drivers including the remaining 12 lakh consumers on the occasion. Chief Minister Chouhan said that black marketers and those who deprive the poor of food grains will not be spared.

PM Modi is a messiah of the poor, hence Gareeb Kalyan Saptah week is being celebrated in MP

Chief Minister Chouhan said that Anna Utsav is a happy day of my life. Today the poor are being served directly. Chief Minister Chouhan said that September 17 is the birthday of Prime Minister Modi who is a messiah of the poor. Therefore, the Madhya Pradesh government is celebrating Gareeb Kalyan Saptah on his birthday.

We all congratulate the Prime Minister today on the auspicious occasion of the launch of this Anna Utsav. Our Modi ji is a Yogi Prime Minister, who intends to make the country glorious, magnificent and prosperous. Chief Minister Chouhan said that after seeing the courage of Prime Minister Modi, people of the country now no longer fear to hear the name of China. India is the world's superpower. Chief Minister Chouhan said that Prime Minister Modi has done remarkable work for the poor. He has provided houses under the Pradhan Mantri Awas Yojana to the beneficiaries of Madhya Pradesh this month only. Not only this, street vendors have been provided a loan amount of Rs. 10 thousand per beneficiary to run their business properly under the Pradhan Mantri Swanidhi Yojana. Chief Minister Chouhan said that Prime Minister Modi is concerned about the welfare of every section. Benefits of One Nation One Ration Card Scheme are also being given to consumers.

The poor need foodgrain, no one will remain hungry

Chief Minister Chouhan said that every poor person should get food, no person of India should go hungry, this is not just my dream but even Dr. Hedgewar, Gandhiji and Pandit Deendayal Upadhyaya had the same idea, the same dream. Chief Minister Chouhan said during Corona everyone was facing the need of food, clothing and shelter. The Government of Madhya Pradesh made all other arrangements for the people returning from different parts of the country. Chouhan said that the former government had done nothing to manage Corona. From the last week of March, all arrangements were made for the diagnosis and treatment of patients.

CM Chouhan's interaction with beneficiaries in Anna Utsav

Chief Minister Shivraj Singh Chouhan intearacted with Smt. Jillo Khan of Morena, Laxman Mandloi of Ujjain, Radheshyam of Indore and Kasturi Bai of Chhatarpur district through video conferencing.

After cylinder and house, now we are getting ration

Jillo Khan of Banmor, Morena told the Chief Minister Chouhan that she had got a concrete house from the Pradhan Mantri Awas Yojana two years ago. Later, she got a cylinder and domestic gas and now cheap ration. She has got 50 kg of wheat and rice for Re one per kg and salt and kerosene. Apart from this, she is also getting 50 kg free ration and one kg of pulses per member every month. Chief Minister Chouhan told her to educate her children well and assured of every possible support from the government.

Minister should ensure best possible treatment

Beneficiary Laxman Mandloi of Ambodia district Ujjain told Chief Minister Chouhan that there are 5 members in his family, he has got eligibility slip besides 25 kgs of wheat, rice and salt. He told the Chief Minister that after he became disabled in an accident a few days ago he is unable to work. Chief Minister Chouhan told Higher Education Minister Mohan Yadav, who joined the video conferencing from Ujjain to ensure best treatment to Mandloi. Laxman Mandloi's son Saurabh told the Chief Minister Chouhan that your plans are very good, my fees has been waived and I am getting scholarship. I want to do MBA further. Chief Minister Chouhan said that the state government will provide all help in his education.

Mamaji, I am very happy today

Radheshyam, a building construction labourer of Indore district, told the Chief Minister Chouhan that today he obtained 25 kg of wheat, rice and salt at the rate of Re. 1. Along with this, he is also obtaining free ration of Pradhan Mantri Garib Kalyan Yojana every month. The government is paying the fees of his children, their electricity bill has also been waived. He thanked Chief Minister Chouhan and said "Mama ji, I am very happy today".

You should always have a smile on your face

Kasturi Bai of Bara Malhara in Chhatarpur district told the Chief Minister Chouhan that she works as a labourer to fend for her family. She has five children. Today, she obtained 30 kg of wheat, rice and salt at the rate of Re 1 kg. Apart from this, she has got 30 kg of wheat, rice and 6 kg of pulses free of cost. She thanked Chief Minister Chouhan for this. Chief Minister Chouhan said that you should be happy, keep smiling always, this is his wish and his effort.

Civil Supplies and Consumer Protection Minister Bisahu Lal Singh said that the department was constantly active to fulfill Chief Minister Chouhan's objective of "Gareeb ki thali, kabhi na rahe khali". People were linked to the Mukhya Mantri Annapurna Yojana by conducting surveys in villages and cities. Now more than 75 percent of the state's population is being benefitted. The previous government was busy organizing entertainment programmes instead of worrying about the poor whereas Chief Minister Chouhan is concerned about food for every poor person. On his instructions, auto drivers are also being linked to this scheme.

The programme was conducted by Principal Secretary Food Civil Supplies and Consumer Protection Faiz Ahmed Kidwai. Director Food Tarun Kumar Pithode proposed the vote of thanks. At the outset the programme began with Madhya Pradesh Anthem. Commissioner Bhopal Kavindra Kiyawat was present in the programme – Window to News

RELATED NEWS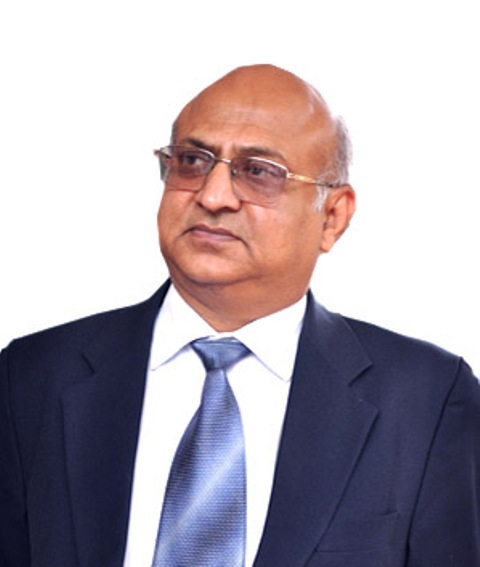 October 19th, 2020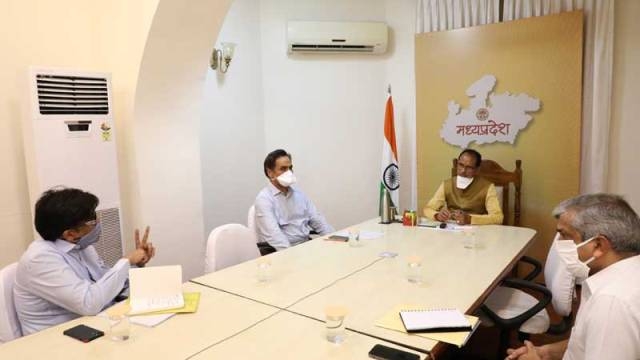 October 18th, 2020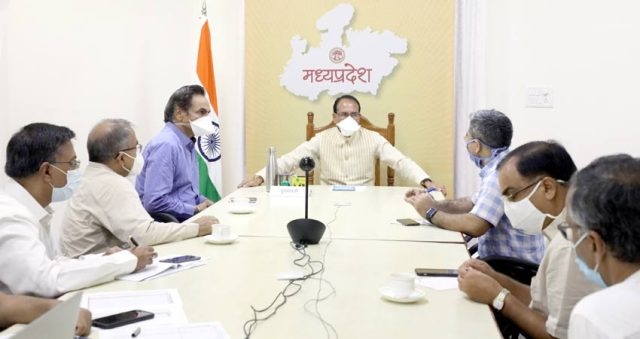 October 16th, 2020