Relief, support and encouragement to farmers will continue: CM Chouhan
---
Government company will initiate operation of crop insurance scheme, transfer of subsidy and fertilizer grant directly to farmers' accounts
Kisan Kalyan Nidhi and Horticulture Crop Insurance amount transferred with single click
Crop insurance to 1 lakh 72 thousand farmers and Kalyan Nidhi issued to 1 lakh 75 thousand farmers
Chief Minister Chouhan's big gift to farmers


Bhopal 26 September 2020: Chief Minister Shivraj Singh Chouhan said that Madhya Pradesh government is constantly active in the direction of changing the lives of farmers by making agriculture a profitable business and building a Atmanirbhar Bharat. Relief, support and encouragement to farmers will continue. Economic crisis does exist due to Corona, but if support is needed, farmers will be provided relief even if one has to be done by borrowing money. The security cover of farmers will remain. Chief Minister Chouhan said that in order to make crop insurance scheme more farmer friendly and accessible, discussion will be held with Prime Minister Narendra Modi regarding its operation by state government company and release of various grants directly into the account of the farmer.
You continue working for farmers like this
Chief Minister Chouhan sought information from farmer Radheshyam Mehar, resident of Parwaliya Sadak of Bhopal about the ongoing government schemes in the village. Mehar said that the farmers will benefit greatly from this new scheme in difficult times. Regarding agricultural bills, Mehar said that what is the problem in the bill when the Mandi and support price is not being closed. If the farmer gets more price outside the Mandi, then the farmers should sell their produce there this is the correct arrangement. Mehar told the Chief Minister Chouhan that you should continue to work in the same way for the farmers. Chief Minister Chouhan also interacted with Bhavan Singh Rajput, a farmer of Parvalia Road.
Chief Minister Shivraj Singh Chouhan was addressing farmers at Minto Hall. On this occasion, Chouhan transferred insurance claim amount of Rs 100 crore of the weather-based horticulture crop insurance scheme under the Prime Minister's Crop Insurance Scheme, by single click into the accounts of one lakh 72 thousand farmers. An amount of Rs. 2000 each was transferred to the accounts of one lakh 75 thousand farmers with a single click under Mukhya Mantri Kisan Kalyan Yojana. On Friday, this amount was released to 5 lakh 70 thousand 298 farmers.

About 77 lakh farmers of the state are to be benefited under the Mukhya Mantri Kisan Kalyan Yojana. The process of transfer of funds will continue. Chief Minister Chouhan said that farmers are provided with Rs 6 thousand per farmer every year under the Pradhan Mantri Kisan Samman Nidhi Yojana. Along with this, the state government will now provide Samman Nidhi of Rs 2000 each to farmers in two installments each per year. In this way, farmers will get total Rs 10 thousand per year under Madhya Pradesh Kisan Samman Nidhi. Chief Minister Chouhan also dedicated the "Seemaank App" created by the Revenue Department to make information related to land easily accessible to farmers.

PM Modi dedicated to farmers welfare

Chief Minister Shivraj Singh Chouhan held a detailed discussion with farmers on the provisions of the agricultural bills brought by the central government. Chief Minister Chouhan said that Prime Minister Narendra Modi is dedicated to farmers' welfare. All possible assistance and opportunities will be provided to farmers. He discussed about other options being provided to farmers along with Mandi for selling crops, infrastructure development in agriculture and other provisions.

Ek Zila- Ek Utpad Yojana
Chief Minister Chouhan said that Prime Minister Narendra Modi has provided Rs 7 thousand 500 crore to establish the identity of fruits and vegetables being produced in the districts of the state. Steps will be taken to improve the main agricultural produce of the districts under "Ek Zila-Ek Utpad" Yojana. For value addition, quality improvement, sorting, grading, packing etc. of these crops will be done in such a way under the Madhya Pradesh Atmanirbhar Krishi Mission, that the demand for agricultural products of the state will also increase abroad. Export clusters will also be established in the districts. Under this mission, low interest loans will be made available for agricultural infrastructure. This loan will be provided on priority basis only to farmers, Krishak Utpadak Sanghs and Krishak Sahakari Sanghs.

Chain fencing arrangement must in fields: Minister Kushwaha

Welcoming the Chief Minister, Minister of State (Independent Charge) for Horticulture and Food Processing, Bharat Singh Kushwaha, said that the Chouhan (farmer's son) is quite familiar with the actual condition of farmers. It is the result of his mobility and sensitivity that he has been seen standing with every section and person in the society in the difficult times of Corona. Minister Kushwaha urged the farmers to take initiative regarding chain fencing arrangement in the fields to protect their crops from stray cattle and wild animals.

Expenditure of Rs 3200 crores estimated on Kisan Kalyan Yojana: Minister Govind Singh Rajput

Revenue Minister Govind Singh Rajput said that the warm hearted support extended to the farmers by the Chief Minister Chouhan is an example. An expenditure of Rs 32 hundred crore is estimated on the Mukhya Mantri Kisan Kalyan Yojana.

On this occasion, Chief Minister Shivraj Singh Chouhan interacted with the farmers of Bhopal Shahdol and Dewas.

Now need to take loans

Farmer Arun Pal Singh Gond of Godaru village of Shahdol told the Chief Minister that till now he used to take loan from the Cooperative bank at zero percent interest whenever needed, but now the after getting the amount under the Mukhya Mantri Kisan Kalyan Yojana there is no need to take loan. Chief Minister Chouhan said that Rs 4000 holds much important in the life of a farmer. When he asked Arun Pal about Khasra-Khatauni copy, he said that it is easily available from the Lokseva Kendra. The Chief Minister also inquired about their farming, education of children and about the schemes being run in the village. Chief Minister Chouhan also spoke to horticulturist Dangi of Dewas.

The programme started with the Madhya Pradesh anthem. Farmers in a large number took part in the programme through webcast, YouTube and Facebook. The programme was broadcast on all major regional channels including Doordarshan. Principal Secretary Horticulture Smt. Kalpana Shrivastava proposed the vote of thanks – Window to News

RELATED NEWS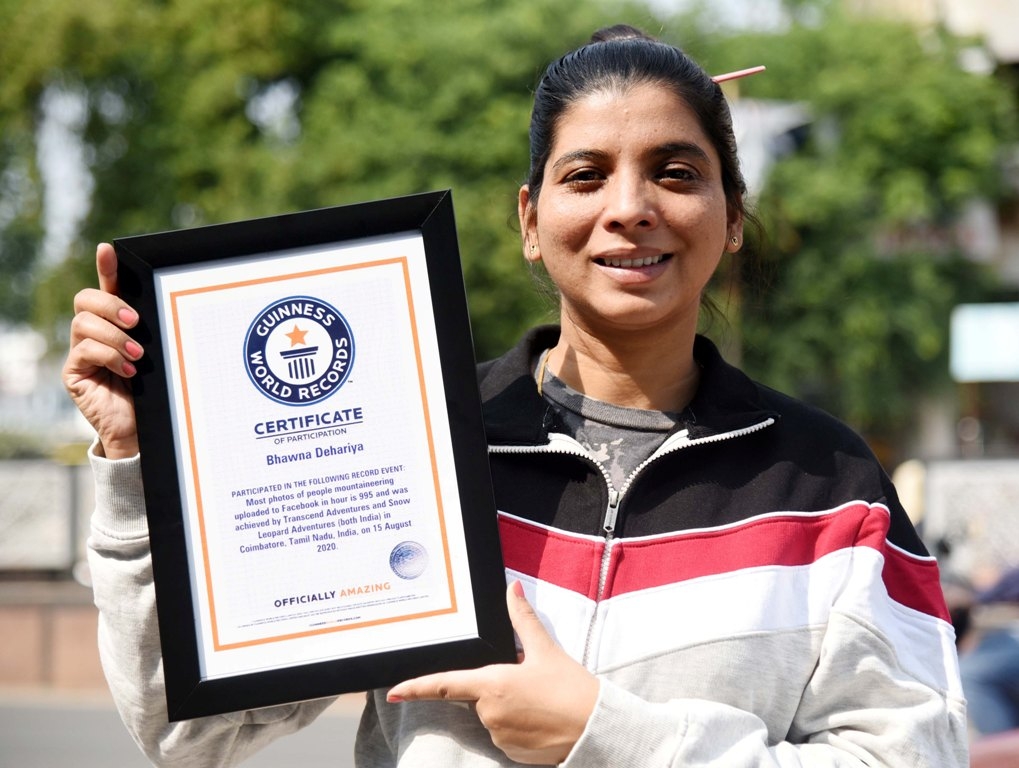 October 28th, 2020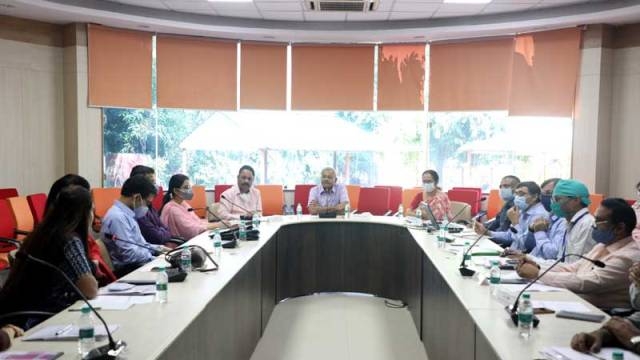 October 27th, 2020
October 24th, 2020