Toasted Four Grain Cereal
Saturday - October 17, 2020 12:11 am ,
Category : RECIPES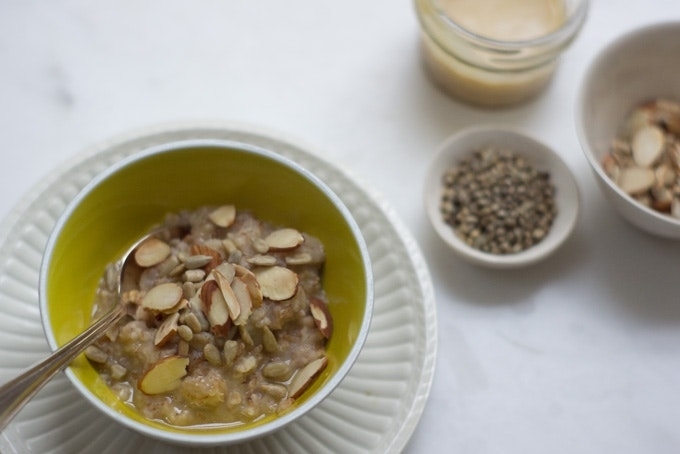 ---
Ingredient:

1 cup / 3.5 oz / 100g rolled oats
1 cup / 3.5 oz / 100g rolled rye
1 cup / 3.5 oz / 100g rolled barley
1 cup / 3.5 oz / 100g rolled spelt
Make a jar of four grain cereal blend, to keep on hand, by combining the rolled oats, rye, barley, and spelt. Store in an airtight container. You now have enough to make four batches.
1 tbsp butter
1/4 tsp fine grain sea salt
2 2/3 cup / 560 ml water, plus more to your preference
Optional toppings:
- bourbon blueberries
- buttermilk maple butter
- lots of toasted nuts & seeds
- tiny drizzle of half & half or cream
- chopped apples sauteed in a bit of butter and cinnamon
- in summer, brown sugar-mashed berries

Method:
The night before you want to enjoy your cereal, melt the butter over medium-high heat in a saucepan. Add 1 cup / 3.5 oz / 100 g of the four grain cereal mixture, and stir well to coat. Add the salt and continue to cook, stirring often, until the grains have really toasted and are quite fragrant - roughly 5-7 minutes. Remove from heat, add the water, and leave overnight.

The next morning, heat the cereal over medium-high until it comes to a simmer. Leave it for about 10 minutes, or until the cereal is cooked through. Here's the thing - the cereal will thicken more the longer it simmers, so timing is truly a judgement call here. If you prefer a thinner cereal, feel free to adjust with more water. When the consistency seems right, taste, and add more salt if needed. Also, at this point, the cereal is unsweetened, and it's really up to you to doll it up to your liking. Many days, I keep it simple and add a small drizzle of maple syrup, a tiny splash of cream, and whatever toasted nuts are nearby, but I kept track of some favorite recent toppings up above, and noted them in the ingredient list - bourbon blueberries for the weekend, buttermilk maple butter mid-week :)...Enjoy.
RELATED NEWS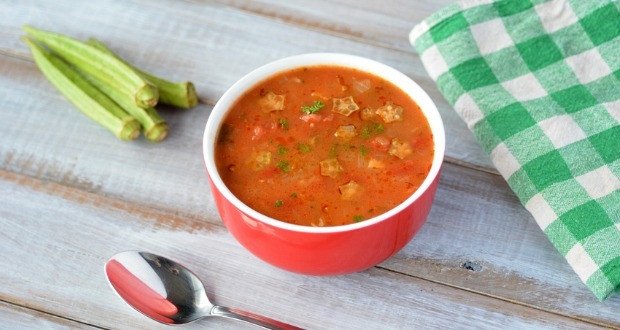 October 21st, 2020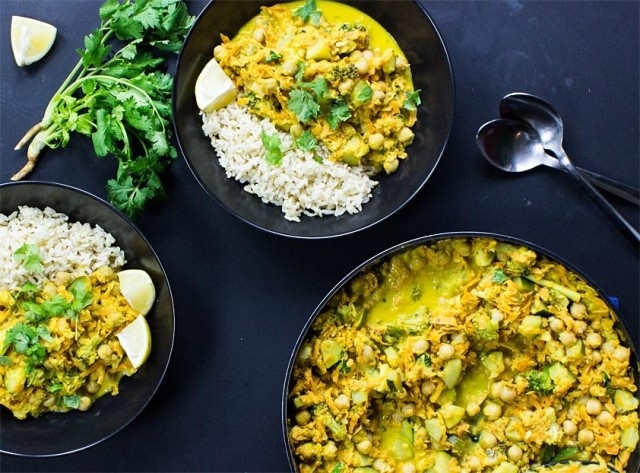 October 18th, 2020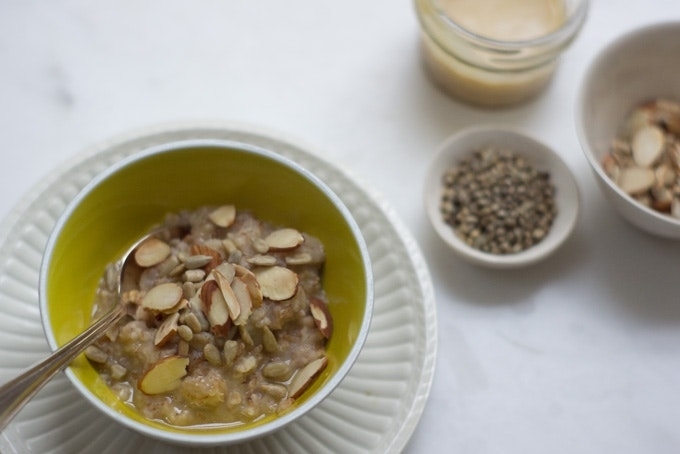 October 17th, 2020