Covid vaccine trials commence at People's Hospital, the first in MP
Saturday - November 28, 2020 11:14 am ,
Category : WTN SPECIAL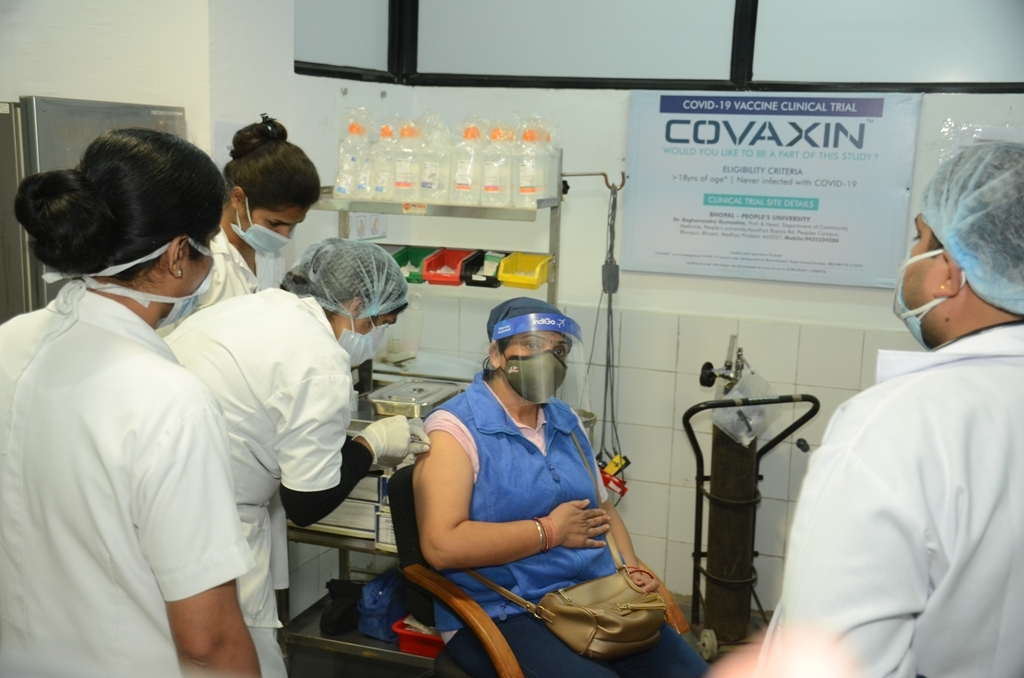 ---
The trial for Covid - 19 Vaccine (Covaxin) begun at People's Hospital , People's University on Friday which is the first in Madhya Pradesh.
In collaboration with ICMR, Bharat Biotech is testing the first indigenous vaccine of India, Covaxin, and People's University & hospital in Madhya Pradesh was selected for this. "Phase I and -II trials have been successful. Over the past week, phase-III trials have begun in 10 medical colleges across the country, and ours is the 11th," said vice-chancellor of People's University, Dr. Rajesh Kapur.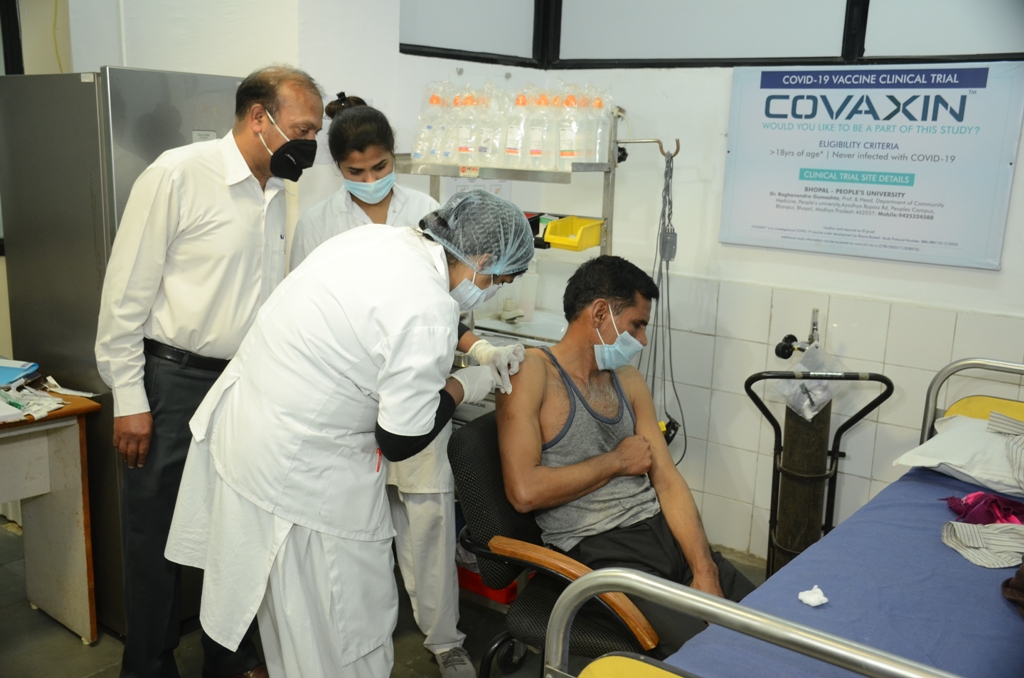 As many as 2,000 volunteers will be part of the trials in Bhopal, where half of them will be administered 6 microgram of the vaccine in two doses, and the other half a placebo. "It's randomized, so no one will know if they have got the placebo. Weekly follow-ups will be done, and the second dose will be administered on the 28th day," said Kapur.
Twenty-two volunteers registered for the trials on the first day at People's College of Medical Sciences & Research Centre (PCMS) , a constituent of People's University where the vaccine trials are conducted. PCMS dean Dr Anil Kumar Dixit said, "Bharat Biotech company which has developed Covid vaccine, Covaxin, started trial in PCMS, people's University on Friday. Bharat Biotech developed it in collaboration of ICMR. It will continue for the two months as there will be two doses. Our target is 1,000 people who will be administered dose of vaccine" .
On November 16, Bharat Biotech had announced the commencement of phase III trials of the COVID-19 vaccine, Covaxin. It is the largest clinical trial conducted for a COVID-19 vaccine in India.
The phase III trials will involve 26,000 volunteers across 25 centres in India, being conducted in partnership with ICMR. This is India's first phase 3 efficacy study for a COVID-19 vaccine, and the largest phase III efficacy trial ever conducted in India. The trial has been registered with ICMR and approved by the Drugs Controller General of India.
"People are coming on their own. The volunteers have to be examined and counselled before they can be part of the trials and we are taking complete care of this ," said, Dr. Raghvendra Gumashta , principal Investigator at People's University adding that People's Hospital is the only one in MP and Chhattisgarh to have started the tests.
The third trial may be completed by early 2021. The most important thing is that India works on an affordable biotech vaccine, so it is expected that the Covaxin may be the cheapest vaccine in the world.
"Participating volunteers who undergo vaccination in the Phase III trials will be monitored over the next year to detect the occurrence of COVID-19 disease. Trial volunteers will receive two intramuscular injections approximately 28 days apart.", said Dr. Gumashta , who is supervising the trial operations at People's Campus.
RELATED NEWS
January 13th, 2021
December 16th, 2020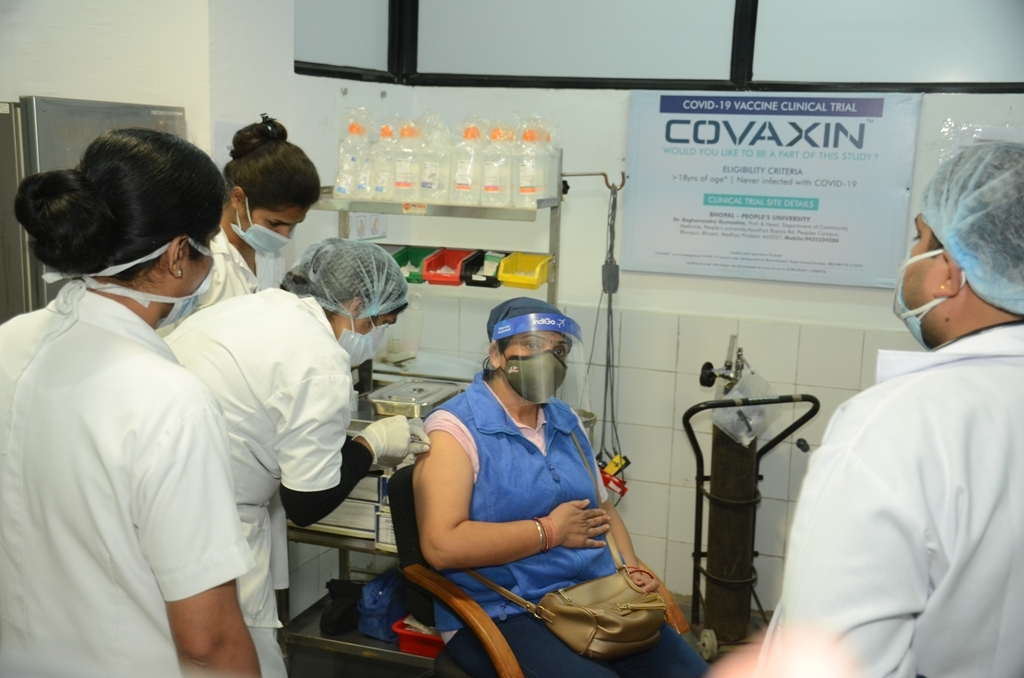 November 28th, 2020