Strawberry Iced Tea
Thursday - January 14, 2021 10:08 pm ,
Category : DRINKS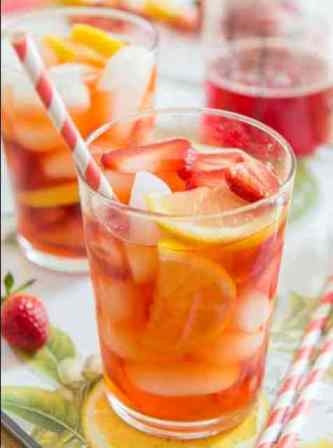 ---
Ingredient:
4 cups filtered water
4 teaspoons loose rooibos tea
strawberry simple syrup
Ice
Fresh strawberry slices for garnish
Fresh lemon slices for garnish

Method:
Bring the filtered water to a boil. Add the rooibos tea, and let steep for 5 minutes.
Pour the tea through a fine meshed strainer, then let it come to room temperature. Then refrigerate until completely cool, about one hour.*
To assemble the strawberry iced tea, add ice to a glass and fill about 3/4 of the way up with the tea. Add a few tablespoons of the strawberry simple syrup, or more, per your taste. Then garnish the glass with fresh strawberry and lemon slices. Enjoy!