Spicy Pork Chops Caribbean
Thursday - January 28, 2021 12:57 am ,
Category : RECIPES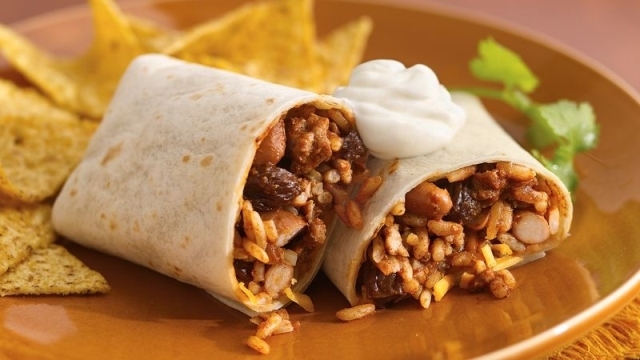 ---
Ingredient:

Burritos
1/2 cup uncooked regular long-grain white rice
1 cup water
1 small onion, finely chopped (1/4 cup)
2 cloves garlic, finely chopped
2 tsp chili powder
1 tsp ground cumin
1/4 tsp ground cinnamon
1/2 tsp salt
1 chipotle chile in adobo sauce, finely chopped
2 tbsp apricot preserves
2 tbsp Old El Paso chopped green chiles (from 4.5-oz can)
1/4 cup raisins
2 tsp unsweetened regular or dark baking cocoa
2 tbsp finely ground almonds
1 lb lean ground pork
1/2 cup reduced-sodium chicken broth
1 can (10 oz) Old El Paso mild enchilada sauce
1 can (15 oz) pinto beans, drained, rinsed
14 Old El Paso flour tortillas for burritos (from two 11-oz packages)
2 cups shredded sharp Cheddar cheese (8 oz)

Garnishes
1 1/2 cups sour cream
Cilantro sprigs
Yellow corn tortilla chips, if desired

Method:
Cook rice in water as directed on package. Meanwhile, in small bowl, mix onion, garlic, chili powder, cumin, cinnamon and salt; set aside. In another small bowl, mix chipotle chile, preserves, green chiles, raisins, cocoa and almonds; set aside.
In 12-inch skillet, cook pork over medium-high heat 8 to 10 minutes, stirring occasionally, until no longer pink; drain.

Stir onion mixture into pork; cook over medium heat 2 minutes, stirring occasionally. Stir in preserves mixture, broth and enchilada sauce; heat to boiling. Reduce heat to low. Simmer uncovered 30 minutes, stirring occasionally. Stir in beans and rice; cook 2 to 3 minutes or until hot and bubbly.

Meanwhile, heat tortillas as directed on package. To assemble, spoon slightly less than 1/2 cup pork filling down center of each tortilla. Sprinkle about 1 tablespoon cheese over filling on each. Fold in ends of each tortilla; fold sides toward center, overlapping edges.

To serve, place burritos, folded sides down, on plates. Garnish each serving with about 1 tablespoon sour cream and cilantro sprigs. Serve with tortilla chips.
RELATED NEWS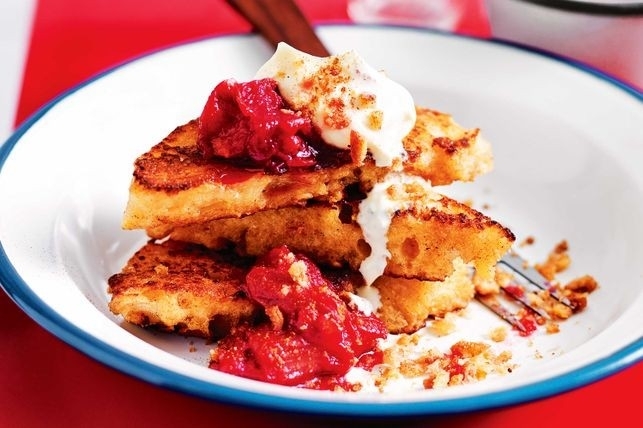 March 1st, 2021
February 28th, 2021
February 26th, 2021