Budget for the year 2021-22 a progressive budget
---
Nine new missions will accelerate the development of Madhya Pradesh
Madhya Pradesh budget reflects the spirit of Sarve Bhavantu Sukhinah
Budget is based on Atmanirbhar Madhya Pradesh
Over 42 percent hike in capital expenditure compared to previous year
Several provisions made to make the lives of citizens easier
Chief Minister Chouhan gives feedback on budget


Bhopal 02 March 2021: Chief Minister Shivraj Singh Chouhan has said that the budget presented in the Vidhan Sabha today will lead the state towards the path of progress. Madhya Pradesh will move rapidly towards self-reliance. This budget is special as it provides for a 42 percent increase in capital expenditure in the new fiscal year compared to previous year, nine new missions for Atmanirbhar Madhya Pradesh and provision of adequate funds for essential amenities in basic areas that will make life easier for citizens. This budget is a medium to implement the motto of 'Sarve Bhavantu Sukhinahah Sarve Santu Niramaya'.
CM Chouhan says
This budget is a budget of the general public.
This budget is a special budget prepared with the important goal of creating an Atmanirbhar Madhya Pradesh.
Work for the creation of Atmanirbhar Madhya Pradesh will be done in mission mode, for which 9 new missions will be run for the four sectors: Good Governance, Physical Infrastructure, Education and Health, Economy and Employment.
There is provision for starting nine medical colleges in the budget.
More than 42 percent rise in capital expenditure in the budget compared to previous year.
Chief Minister Chouhan said that budget of Madhya Pradesh, presented today can be considered as a symbol of people's aspirations and expectations. This budget is a reflection of the vision and mission of the government. The budget ensures rebuilding of the damaged economy after the adverse circumstances due to Corona period and the interest of the common people.

Budget that paves the way for an Atmanirbhar Madhya Pradesh

Chief Minister Chouhan said that the resolve of building an Atmanirbhar Madhya Pradesh was taken in September 2020 to fulfill Prime Minister Narendra Modi's goal of Atmanirbhar Bharat. The road map of Atmanirbhar Madhya Pradesh was developed in Madhya Pradesh for which suggestions were sought from the common man based on infrastructure, health and education, economy and employment. The budget was prepared with a long-term view based on these priorities.

Nine new missions to work in mission mode

Chief Minister Chouhan said that there are four major pillars of Atmanirbhar Madhya Pradesh under which, nine new missions will be operated. Under the physical infrastructure, Mission Nirman, Mission Gramodaya and Mission Nagarodaya will be started. Mission Niramay and Mission Bodhi will be started under Education and Health. Mission Earth, Mission Daksha and Mission Swavalamban will be started under Economy and Employment. Apart from this, a mission will also be started under an important pillar of the Atmanirbhar Madhya Pradesh roadmap called Mission Jana-gana. The government will work round-the -clock in mission mode to achieve the goals of building a Atmanirbhar Madhya Pradesh.

Budget provision for infrastructure development, education, health and agriculture

Chief Minister Chouhan said that a provision of Rs 44 thousand 152 crore has been made for irrigation sector for infrastructure development. An amount of Rs 40 thousand 958 crore will be spent for education and related fields. Provisions related to agriculture of Rs 35 thousand 353 crore, Rs 15 thousand 622 crore for health and related areas, Rs 11 thousand 950 crore for welfare of the poor, Rs 11 thousand 136 crore for children, students and youth and Rs 10 thousand 674 crore for women.

Major features of budget

Chief Minister Chouhan said that there is 22 percent more amount in the budget of Madhya Pradesh than last year. In the year 2021-22, the GSDP of Madhya Pradesh can reach beyond Rs 10 lakh crore, which would be a record. The fiscal deficit is 4.5 percent of the state's Gross Domestic Product. The target is to reduce it further to 3 percent in the next three years. The revenue deficit is 0.73 percent of the state's Gross Domestic Product. It is also targeted to change from deficit to excess in the next 3 years. With corrective measures have been taken by the government in the last 11 months, additional financial resources of Rs 19 thousand 353 crore are being received from the Government of India. Neither has any new tax been proposed in the budget nor has any tax rate been increased.

Chief Minister Chouhan said that this budget comes as a boon for women. One ration shop will be opened in every gram panchayat and one third shops will be run by women. Women's police stations will be started in every district. The provision of a total amount of over Rs 10 thousand crores for women, including the provision of more than Rs 900 crores in the budget under the Ladli Laxmi Yojana, reflects the state government's goal of women welfare.

Focus on welfare of the poor and the public

Chief Minister Chouhan said that there are appropriate provisions in the budget for the welfare of the poor and the common man. Sambal beneficiaries will be benefited. A provision of Rs 600 crore has been made under Sambal Yojana, provision of Rs 3,200 crore under Mukhya Mantri Kisan Kalyan Yojana, Rs 602 crore under Mukhya Mantri Gram Sadak Yojana, Rs 1,500 crore for CM Rise School, Rs 400 crore under Annapurna Yojana, Rs 5,762 crores to provide tap water to every house under Jal-Jeevan Mission, Rs 3,035 crore under National Health Mission, Rs 922 crore under Ladli Laxmi Yojana, Rs 4,592 crore under Atal Krishi Jyoti Yojana, Rs 300 crore for setting up a new medical college, Rs 400 crore for reforms in higher education, provision of Rs 2,500 crore for Pradhan Mantri Awas Yojana, Rs 5,739 crore for road, bridge construction and Rs 397 crore for vocational skills training. Provision of funds has also been made for the programmes run to assist women self-help groups and employ youth. There is provision of funds for Model ITI at division level and for Global Park.

Farmers' welfare

Chief Minister Chouhan said that agriculture is the foundation of the economy. A budget provision of Rs 1000 crores has been made for interest subsidy on short-term loans to farmers. The Mukhya Mantri Krishak Fasal Uparjan Sahayata Yojana will be started. Similarly, under the Prime Minister Crop Insurance Scheme, an amount of Rs. 2,220 crore has been earmarked in the budget.

Cities will be redesigned

Chief Minister Chouhan said that an amount of Rs 900 crore will be spent in the budget for development and beautification of cities under Smart City. An amount of Rs 262 crore will be spent to enhance metro rail facility. A budget provision of Rs 1680 crore has been made for disaster management and relief.

Focus on basic areas in every term

Chief Minister Chouhan said that the state government has always kept the development of basic areas at the forefront. While we gave priority to road construction in the first term, the expansion of irrigation area was undertaken prominently in the second term. In the third term, focus was on enhanced power generation and smooth power supply. In this tenure, we have decided to increase health, education and drinking water facilities at a rapid pace, the implementation of which has already been started. This budget will help in achieving the goal of Atmanirbhar Madhya Pradesh.

Other salient features
Budget for world's largest floating solar power plant in Omkareshwar and new solar park in 6 districts.
Budget to increase irrigation capacity to 65 lakh hectares.
Decision to make 4,000 recruitments in police and for 24 thousand posts of teachers.
Pilot project of transport system for school students of Class IX to XI in five development blocks.
Budget for construction of Chambal Progress-Way and Narmada Express-Way.
Target of construction of more than 6 thousand kilometers of roads under Pradhan Mantri Gram Sadak Yojana and the Mukhya Mantri Gram Sadak Yojana.
Jal-Jivan mission for urban areas also.
Development of Van Dhan Kendra at 86 places in 13 districts.
Pre-primary classes to be conducted on pilot basis in 38 Ashram schools of 3 Denotified Special Backward tribes of Baiga, Sahariya and Bharia.
Mukhya Mantri Swarozgar Byaj Paridan Yojana to be started.
Rapid implementation of 'Start Your Business in Thirty Days' for Ease of Doing Business.
A 50-bed police hospital will be constructed.
Diamond museum will be built in Panna.
Ropeway construction at Jatashankar in Chhatarpur district.
Madhya Pradesh government to arrange pension from its budget for Bhopal gas victims after the Central Pension Scheme ended.
Approval for 9 new medical colleges in the state.
Sambal scheme has been restarted.
Small and marginal farmers will get an amount of Rs 10 thousand in a year. Along with the Pradhan Mantri Swanidhi Yojana, benefits of the Chief Minister Kisan-Kalyan Yojana will also be received – Window to News
Budget – Amount in each sector
| | | |
| --- | --- | --- |
| S.R | Sector | Part of budget (Percentage) |
| 1. | Infrastructure development | 20.35 |
| 2. | Education | 18.87 |
| 3. | Agriculture and Allied Sectors | 16.29 |
| 4. | Health and Allied Sectors | 7.20 |
| 5. | Poor welfare | 5.51 |
| 6. | Women | 4.92 |
RELATED NEWS
April 7th, 2021
March 27th, 2021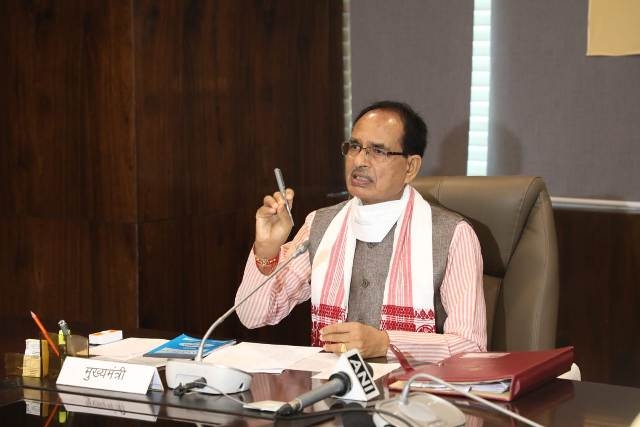 March 22nd, 2021