Prime Minister of India launches 75 years of Azadi Ka Amruit Mahotsav from Sabarmati
Saturday - March 13, 2021 11:42 am ,
Category : WTN SPECIAL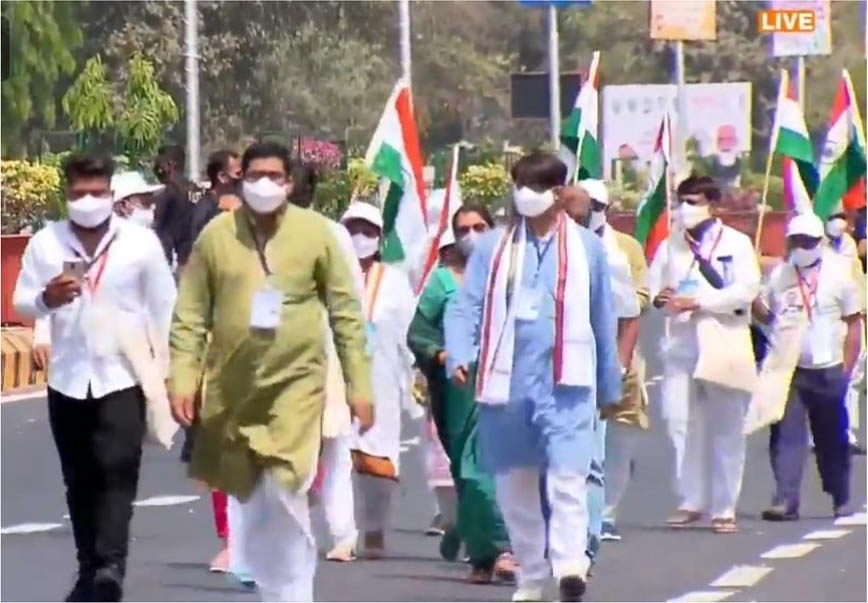 ---
Ahmedabad
,
March 12, 2021
Hon'ble Prime Minister of India Shri Narendra Modi flagged off a symbolic 386-kilometre - 25-day long 'Dandi March' from Ahmedabad, which will culminate on April 6 at Dandi in Navsari district from Sabarmati on March 12, 2021, commemorating the 91st anniversary of the historic Dandi March. Shri Narendra Modi also launched the 'Azaadi ka Amrit Mahotsav' event on the occasion. The mahotsav will continue till August 15, 2023. India will celebrate the 75th Independence Day on August 15, 2022.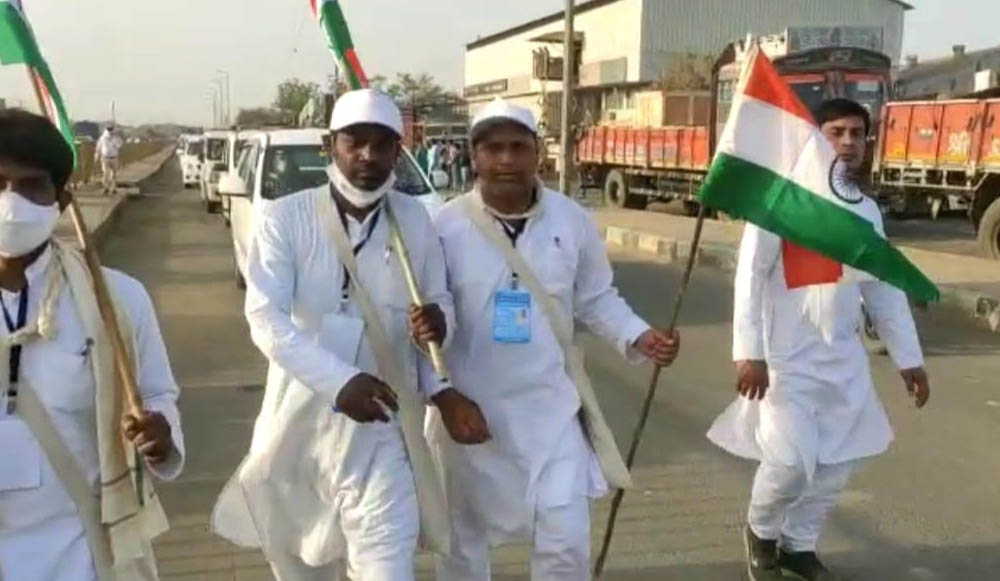 The honourable Minister of Culture and Vice-Chairman GSDS Shri Prahlad Singh also began his padyatra (march) on this occasion from Sabarmati to Nandiad. Leading a team of almost 27volunteers from Gandhi Smriti and Darshan Samiti along with Director GSDS, Shri Dipanker Shri Gyan and other officials, Shri Prahlad Singh Patel will cover a distance of 75 kilometres before reaching Nadiad. Before reaching Nandiad, he will cover places such as Chandola Talav; Aslali, Bareja, Navagam, Wasna, Matar and Dabhan.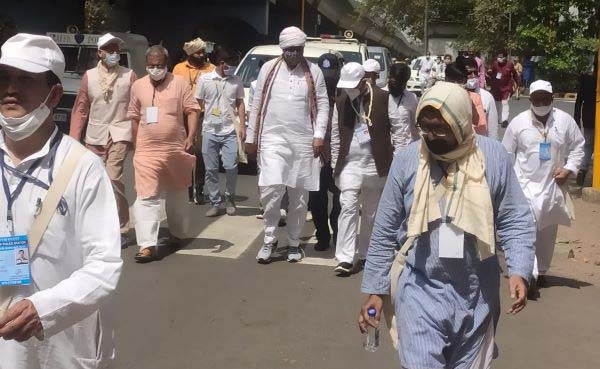 Participating in the yatra are Smt. Geeta Shukla, Research Officer, GSDS, Shri Rizwan Ur Rahman, Shri Jagdish Prasad, Shri Arbindo Mohanty, Shri Dilip Kumar, Shri Narendra Kumar, Shri Yatendra Singh, Shri Praveen Dutt Sharma, Shri Piyush Haldar, Shri Vivek Kumar, Shri Deepak Tiwari, Shri Deepak Pandey, Shri Sunil, Shri Naveen, Shri Mahendra Singh, Shri Dharam Pal, Shri Rakesh Sharma, Shri Harendra, Shri Ganesh, Shri Manish, Shri Dhanraj, Shri Manish Kumar, Shri Dharamraj Kumar, Shri Arvind Kumar and Shri Arun Saini.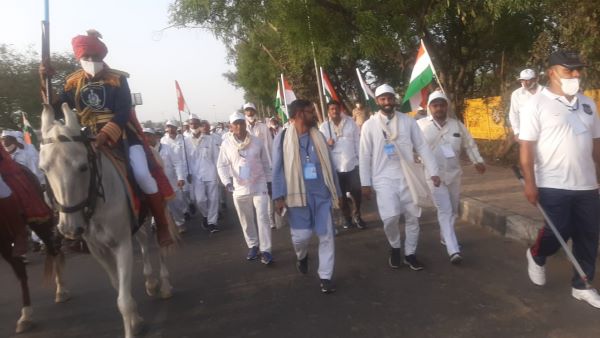 Before the padyatra commenced, Director GSDS, Shri Dipanker Shri Gyan cheered up the volunteers from Gandhi Smriti and Darshan Samiti and narrated them about the importance of the Dandi Yatra and asked them to participate with full determination enthusiasm in the interest of nation-building and to remember the martyrs.
Excitement and enthusiasm was clearly seen amongst the padyatris who began their march inspired by the words of the honourable Prime Minister who gave the following five pillars - "Freedom struggle, and ideas, achievements, actions and resolve at 75" – to celebrate 75 years of India's independence.
RELATED NEWS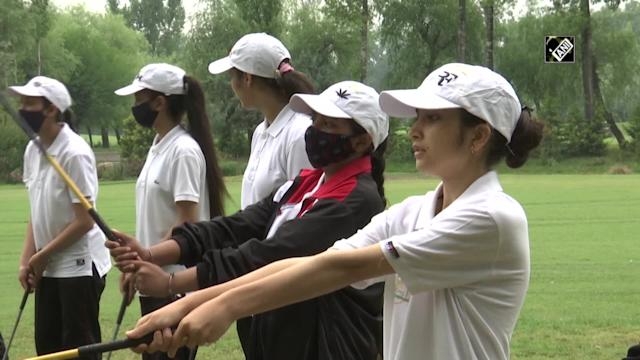 July 29th, 2021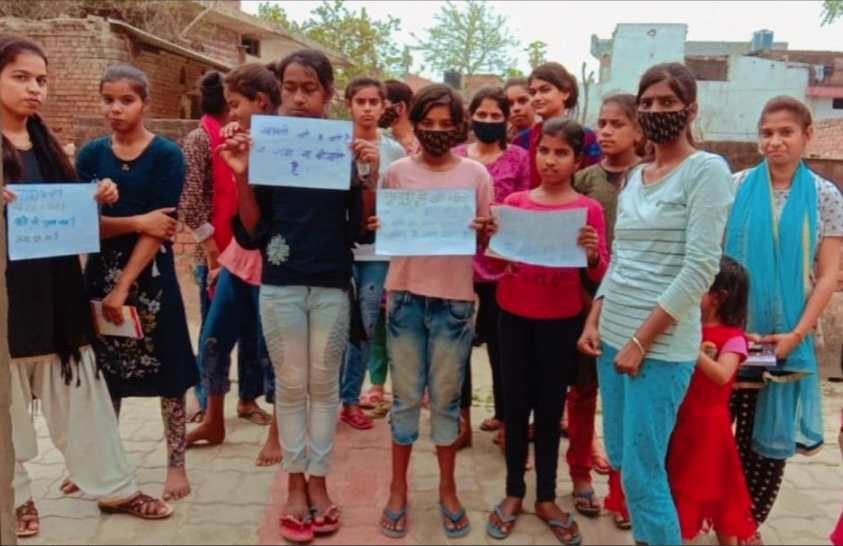 July 28th, 2021
July 26th, 2021