Slow-Cooker Drunken Beans
Thursday - April 8, 2021 12:21 am ,
Category : RECIPES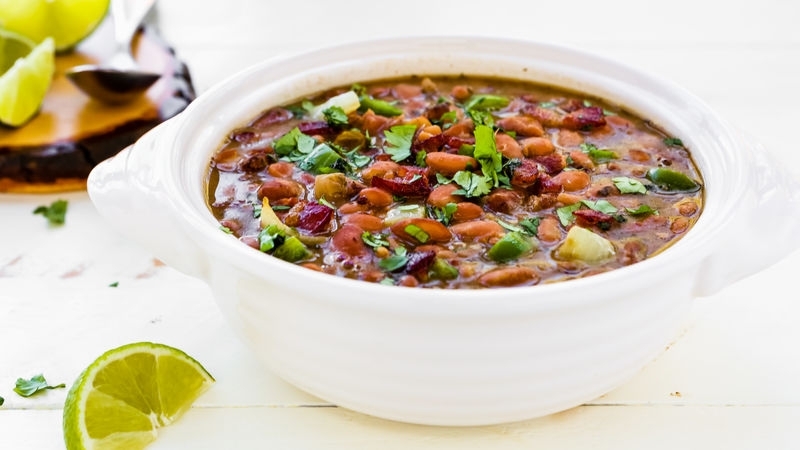 ---
Ingredient:

1 lb dried pinto beans, soaked in water at least 8 hours or overnight
7 slices uncooked bacon, diced
1 small white onion, finely diced
1 serrano pepper, stemmed, seeded and diced
4 garlic cloves, minced
1/4 cup chopped fresh cilantro, plus more for garnish
Salt and black pepper to taste
1 bottle (12 oz) Mexican beer
2 1/2 cups Progresso Chicken Broth
Lime slices, optional, for garnish

Method:

Drain beans and rinse well.
In a large skillet over medium-high heat, add bacon and cook, stirring occasionally, until crispy. Add onion, serrano pepper, garlic and cilantro. Season with salt and pepper to taste and cook until onion is tender and fragrant. Add bacon mixture to slow cooker. (If your slow cooker has a sauté mode, you can do this step right in the slow cooker.)

Add the soaked beans, beer and broth to the slow cooker. Cover and cook on Low heat setting 6 to 8 hours (slow-cooker temperatures will vary).
Sprinkle with more chopped cilantro just before serving.