Raspberry Lemon Iced Tea
Monday - May 3, 2021 11:35 pm ,
Category : DRINKS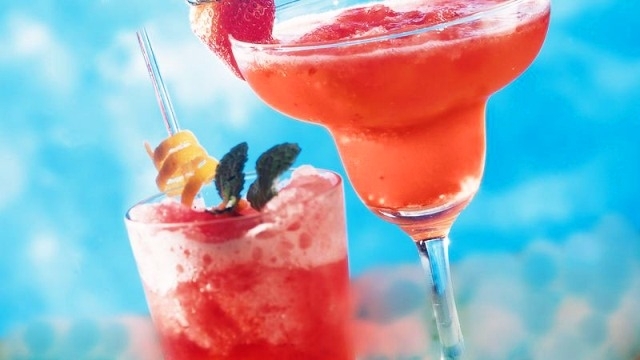 ---
Ingredient:

3 tea bags
1 (1/4-inch) slice gingerroot
4 cups water
10 cups lemon-lime flavored carbonated beverage chilled
1 (12-oz.) can frozen concentrated raspberry juice blend, thawed

Method:

In 1-quart glass jar, combine water, gingerroot and tea bags. Cover; set in sunny location for 2 to 3 hours or until tea is extracted.

Remove and discard tea bags and gingerroot. In 2-quart nonmetal freezer container, combine tea, concentrate and 2 cups of the carbonated beverage. Cover container; freeze at least 8 hours or until icy, stirring twice.

To serve, spoon about 1/2 cup frozen tea mixture into each glass. Add scant 1/2 cup chilled carbonated beverage to each glass; stir gently.