In the last three months of 2019, the people of Cancer to get 'great success'
Friday - January 4, 2019 4:36 pm ,
Category : Religion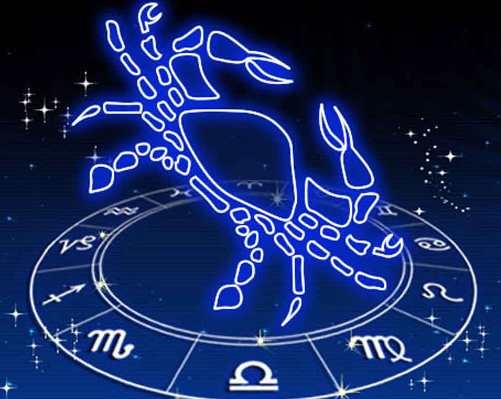 ---
Cancer: The period from July to September to be 'conflicted'

JAN 04 (WTN) - Today we describe you how the career and business of people of Cancer will be in 2019. Let's know what kind of problems the people of Cancer can face in their career and business in the year 2019 and when their fortune will be brighten.

January to March
In the first month of the year 2019, people of Cancer will have to work harder for their career and business. During this time, they may have to face some minor problems, so we advise them to be careful during this time.

But in the month of February and March, your business will run well and there will be good of progress. Let's talk about career, then in these two months the people of Cancer can get progress in the administration and the work of technology. Cancer people who are trying their careers in the areas of management, technology and medicine, they can get success during these times, but at this time, they just have to do the effort fast.

April to June
In the second part of the month of April of 2019, the people of Cancer will have promotion in jobs and progress in their business. If the people of Cancer zodiac work in the production, sale and service sector, then during this time, they can get promotion in this area.

But the people of Cancer will get mixed results in the month of May and June. During these two months, you will have to work hard to complete certain tasks and establish contact with people. During this time you may have to go on a trip to work.

July to September
July, August and September; in these three months, the people of Cancer may have to struggle to achieve their status. To start a new task in the job and business, you may have to take many decisions, therefore someone will disbelieve you and some charges may arise on you.

During this time, you will have to work hard to protect yourself from harm to the image. We advise you to take any decision very carefully. Avoid laziness and negativity during the job and pay attention to your work, while focusing on business as well as relationships.

October to December
In the last three months of the year 2019, there will be success in jobs and achievements in the business for the people of Cancer this would happen due to the efforts made by the people of Cancer. From competitive examinations to the activities of the business, you will get success due to your hard work. This is because in these months, Venus will be associated with the auspicious planet in your Karma Bhav, and after that Mercury's relationship will remain.

You will have the desired success in the areas of writing, art, film music, management, administration and production. Similarly, people related to the army and the police and people associated with the profession of medical profession will get good results from being in Mars in Karma Bhav.

RELATED NEWS
January 18th, 2019
January 17th, 2019
January 15th, 2019