Don't forget this Skin care kit while travelling out
Thursday - February 18, 2021 5:00 pm ,
Category : TRAVEL
---
WTN- The difference in climate atmosphere and surroundings while you are travelling can have a major impact on your skin hence it is important to carry some of the must have skincare products while travelling to avoid damage to your skin.
Necessary things to keep with you while travelling
Sunscreen lotion:
The first rule while travelling is not to forget your sunscreen while packing irrespective of what the climate is like. It not only protects your skin form the harmful UV rays of the sun but also prevents tanning and prevents premature aging. If you plan to stay out for long in the sun opt for a sunscreen with SPF 30 or SPF 30 PA ++.
Face wash:
Since your skin is exposed to different environments while travelling you are bound to attract dirt and bacteria; therefore a face wash is a must in your travel kit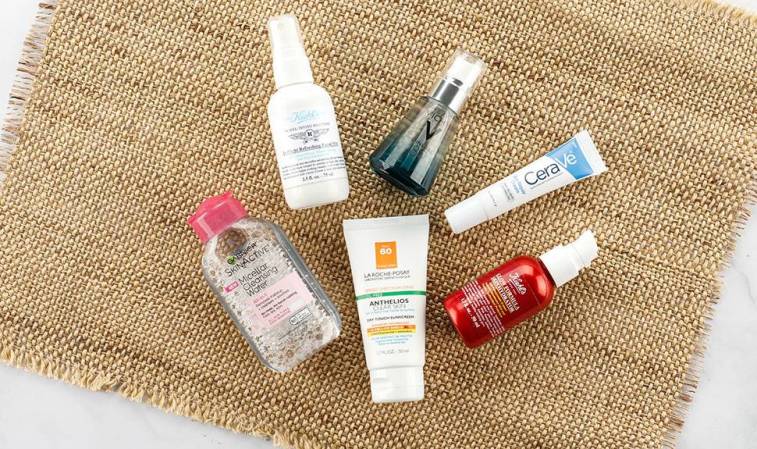 Moisturiser:
A moisturiser is very important while travelling especially for long haul flights as your skin becomes dry up in the air. While travelling to humid regions like a beach holiday an oil free moisturiser with juniper berry is recommended.
CTOM small kit:
For a glowing and healthy skin cleansing toning oiling and moisturising is the key. This helps in removing all the dirt from your skin keeps it hydrated and opens up clogged pores so that your skin can breathe with ease.
Lip balm:
Since you are unaware of how the change in climate will impact your skin it is very essential to carry a lip balm to keep your lips hydrated and avoid flaky lips.
Vitamin C lightening gel:
It is best to use it on clean skin after using a toner. Apply on your face and neck in gentle circular motions. It is best to use this gel before applying makeup.


Lavender oil:
Lavender oil helps not only to keep you calm and relax your mind while on a long journey but it also treats sun burns. It is also advisable to keep lavender oil handy while you are travelling be it on the hills or on the beach.
Wet Wipes:
Wet wipes or thermal spring water are a must when one is travelling. They help in keeping the skin clean and dirt free while travelling. When we move out of our house there are more chances of dust accumulation hence it is very important to have them handy while you are on the go. Face mists too help to keep the skin well hydrated specially in the dry regions.

Nowadays every brand is coming out with its travel size packaging. It makes easy to follow our skincare regimen even during travel.

Source-IANS
RELATED NEWS
February 18th, 2021
November 26th, 2020
July 3rd, 2020